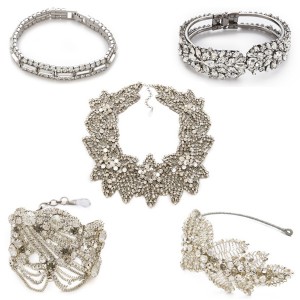 Jewel Snob says you don't have to be a bride to rock Jenny Packham's bridal collection.
Who makes your favorite white tee? SHEfinds rounds up some of the best.
Beauty Snob helps us get frizz-free hair this summer.
Are you watching Orange is the New Black? Vogue talks to the show's star.
Bag Snob raises a glass to Charlotte Olympia's newest creation.
The Cut has all the desperate tweets from reporters staked outside of Kate Middleton's hospital (they've been there for three weeks!!).
Miranda Kerr shows off her model savvy on Couture Snob.
Fashionista reports on Alexander Wang's secret event. Basically, it was The Hunger Games for fashion interns.
WWW has the secret to better skin.
Trying to get rid of those pregnancy pounds? Tot Snob dishes on Tracy Anderson's new workout DVD!