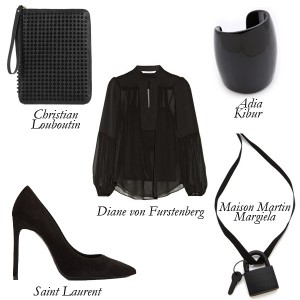 Couture Snob fades to black with the help of the noir trend.
The Cut wants to know why everyone's so fixated on the royal baby's gender.
Cate the Great strikes again, leaving Bag Snob green with envy.
Fashionista reports on Marc Jacobs' first beauty collection. It comes out next month!
Snob Living wants to know – are you on the list?
Vogue sits down with Donatella Versace.
Feeling lucky? Jewel Snob is!
SHEfinds gives us a look at Kate Spade's new collab with Keds.
Beauty Snob soaps up!
WWW rounds up the best white dresses for summer.
Check out Shoe Snob's silver linings playbook.
Tot Snob reports on the best-dressed babes in Hollywood.