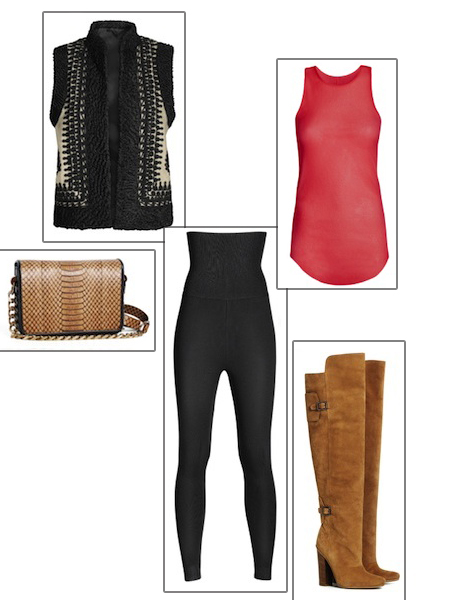 Finally, the day you've all been waiting for – the fabulous H&M Paris Show Collection is now live online for you to purchase! Go shop now before it's sold out and come back to see if I picked you as the semi-finalist for H&M's 50 States of Fashion contest.
It was a very difficult decision, as there were over 6,000 entrants. H&M narrowed it down to the top 5 most voted entries in each Southwest state and I chose the regional finalist. Drumroll…are you ready? Don't skip and ruin the surprise! The winner is…@Michaelexcg – you are my favorite! Michelle hails from Texas and has a great sense of style. I chose her look (and believe me, it was hard – so many cute outfits from all the submissions) because I loved how effortless she looked. Pairing a sweatshirt with a flirty pleated skirt, a metallic clutch, and topping it all off nonchalantly with a skater-style beanie gave her the edge on the competition. Thanks to her sense of casual cool, Michelle has won a $250 H&M gift card. She's also in the running for the grand prize – a trip to NYC and a $1,000 H&M shopping spree.
Bag ($79.95), embroidered vest ($179), tank top ($9.95), fine-knit leggings ($29.95), and leather boots ($149) available on H&M.com.