Refinement, sumptuousness, and just a dash of razor-sharp edge: the long-anticipated J. Mendel bags are finally here. If it's Mendel, you can bet the bag collection is as luxuriant as their furs – and their eveningwear, as well. I first saw it last February during Fashion Week, and I cannot wait to see what debonair Gilles whips up for next season. But for now, let's indulge in the present.
From the intelligent application of their logo, whether it's the M-shaped clasp on the Moonlight minaudiere and Minuit clutch or merely the smart stitching on the Matin tote, to the rich skins of lamb, python, crocodile, and calf: these are well-thought-out designs for women with discerning eyes and great taste (yes, that would be you, my Snob readers!). When your clutch sports too-touchable broadtail fur and your black tote, which Mendel christened the Bugatti, comes in leather so soft you forget about color entirely, that's when you know: it's all about splendor and refined luxury.
As of today, you can win tickets to the upcoming Spring 2014 runway show at Lincoln Center by entering J. Mendel's contest. All you need to do is click on this link!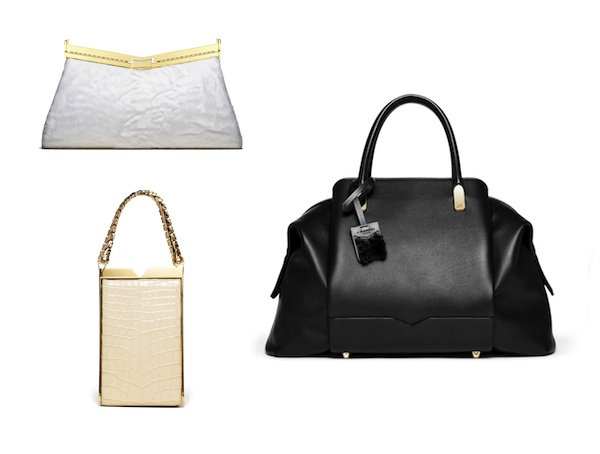 This post is also available in: Chinese (Simplified) Chinese (Traditional)