When it comes to furniture, I'm not really into gimmicks. I generally prefer clean, traditional lines but love mixing one unusual item into each room. It adds depth, gives the space an interesting focal point, and makes for great conversation pieces. If you're looking to add a bit of unique style to your home, you must check out MAKERmade. The company was founded just a few months ago by Harvard grads who were disappointed to see that over the years the work of the artisan has been replaced by factory-made furniture. They curate pieces from indigenous artists around the globe who hand make their artistic furniture from locally-sourced materials. Take the bamboo vases – the broken eggshells would look gorgeous brimming with blooms, yet even on their own, they're intriguing. Which of these catches your eye the most? Inquire at MAKERmade.
Mountain Table Lamp: Most of MAKERmade's inventory is lighting. I love this piece because it can double as a sculpture. Why can't art be functional?
Wu Lamp: This umbrella-style lamp looks like it belongs above a baby's crib – though I'm sure your tot would not appreciate staring up at a light!
Spotted Porcelain Chair: I would be afraid to sit on this, but it's certainly a conversation starter!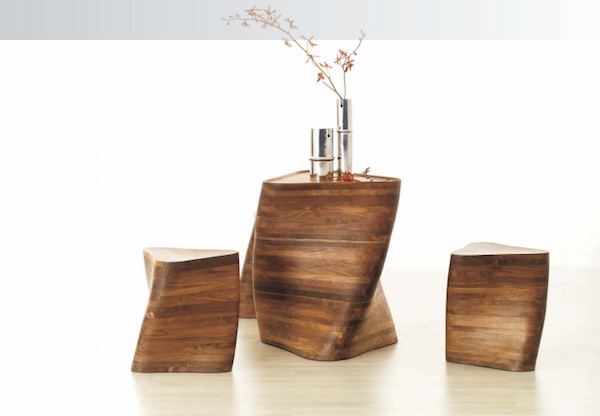 Tables: The curved wooden tables seem more functional. Treat the small ones as side tables or use them as chairs.