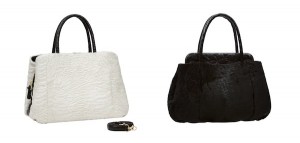 Bag Snob has found something for the girl who has everything.
Vogue cooks with Karlie Kloss.
Beauty Snob loves Tom Ford's new scents.
Watch the trailer for the new Carine Roitfeld documentary on Fashionista!
Couture Snob wants you to check out these patterned sweaters.
WWW rounds up the best moto jackets for fall.
Shoe Snob takes us back to the '90s when Spice Girls platforms had taken over the world and Carrie Bradshaw rocked her first pair of Louboutins.
As if the Paris Show Collection weren't enough, SHEfinds reports that H&M has also launched a home décor line.
Jewel Snob is ready to wrap herself up for fall.
Been thinking of dying your dark hair bright blonde? Byrdie tells us why you might want to reconsider.
Tot Snob shows off Charlotte Olympia's mini must-haves.
The Cut explains why those adorable celebrity baby photos everyone loves come at a cost.
Snob Living turns less into more.