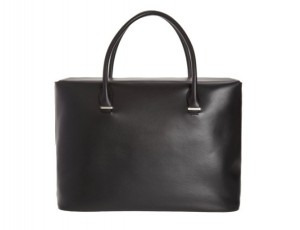 The '90s are back! Get the looks from your fave teen films of the decade on Fashionista.
Still want more '90s goodness? Shoe Snob also took a trip down memory lane…
See which statement earrings The Cut thinks you should be wearing.
Shopping for a new bike? Snob Living has just the ride you need!
Watch Vogue's interview with Marc Jacobs.
Jewel Snob needs your help! Should she splurge on these earrings?
Soften your moto jacket look with a little quilting, courtesy of WWW.
And don't forget a leather jacket for your Tot Snob!
Beauty Snob shows us how to stop picking our skin.
Nasty Gal's "weird" shoe line has arrived – check it out on SHEfinds!
Bag Snob loves this new tote…but not its price tag.
The WSJ talks to Isabel Marant about her new line for H&M.
Lindsay Lohan starts her comeback tour in a Couture Snob-approved ensemble.