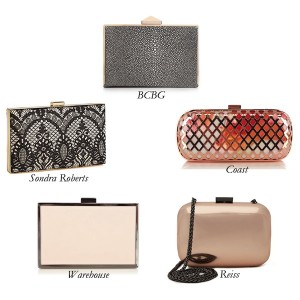 Bag Snob thinks you should start accessorizing inside the box.
Want to see a preview of Oprah's interview with Lindsay Lohan? Vulture has the clip.
Beauty Snob  thinks Sephora's latest collab with Pantone is the best yet.
Check out Club Monaco's first foray into shoes on Fashionista.
Jewel Snob finds some sneaky (and sizable) storage space for her favorite pieces.
Even with dozens of new trends each year, the hardest look to pull off is still denim. Vogue teaches us how to do it well.
Shoe Snob is armed and ready for combat.
Learn how to layer your skincare with Byrdie.
Tot Snob reviews Fendi's picture book-inspired catalogue.
Katie Holmes teams up with Bobbi Brown for a working mom beauty collection, and SHEfinds has all the details!
If you think mini skirts are too short and maxi skirts are too long, Couture Snob has some options that may look just right.
WWW has the latest trend by the neck.
Snob Living shows us how to do more with less.