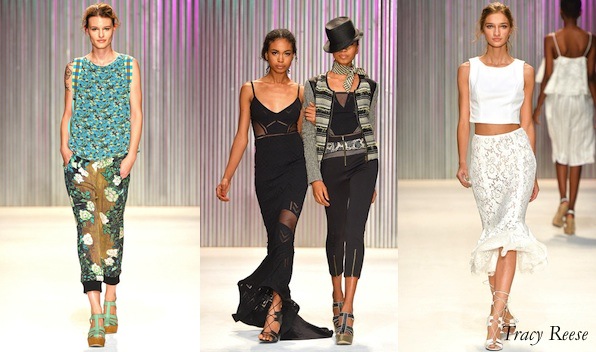 Flowers always bloom in fashion come springtime, but when you add in Afro Cuban influences, raffia embroidery, and jogging pants, florals become an entirely new print. Tracy Reese even went so far as to tattoo the models with blooms! That was just the beginning, though. Her latest collection mixes menswear with the laciest, most ladylike dresses, many decked out in these vibrant, bright prints. I was eyeing the flared skirts intently. The runway was bursting with sensuality every time the skirts swung!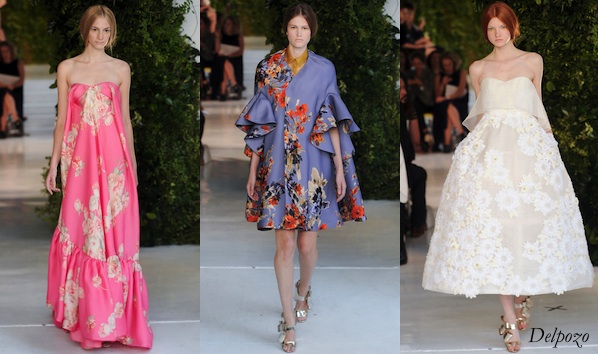 Delpozo's dresses involve less swinging and more billowing. With intricate details and couture quality embellishments, the collection is undoubtedly feminine and yet it doesn't rely on the feminine form at all. Rather, Josep Font created entirely new shapes that form away from the body, leading these dramatic silhouettes to fall the same way on everyone (though I would have a tough time pulling off most of the looks – too much fabric!). While many are Asian-influenced (think saris and kimonos), a few sunflowers and lilacs also pop their heads through. And since this is an organically inspired collection, the venue's natural light was perfect. Ambience is everything at shows, and with details and draping like this you want every last bead to shine just right.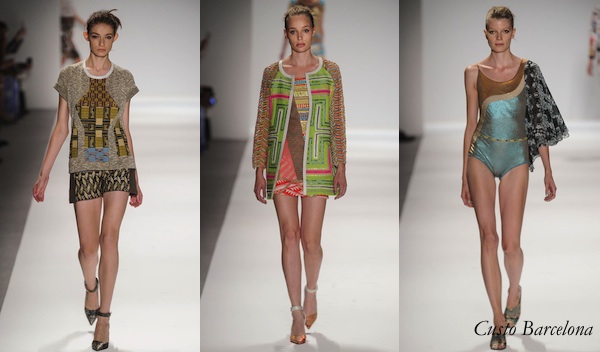 Custo Barcelona's collection is print-heavy, though with infusions of print, rather than all-over patterns. Designer Dalmau is sure to win a wider audience with this less directional interpretation (except for with men – the vibrant look will not appeal to all guys). The light, airy fabrics make intense color combos and shapes more wearable and even more impactful. Some standout looks are the striped jacket, the blouse with a sheer cape, and the bathing suit with a caplet arm. It's just my kind of swimwear (the kind not meant for the water!). My top pick is the metallic shorts. I wish I could get them now. That's the trouble with Fashion Week – it's like being a kid in a candy store, only you can't take home any candy!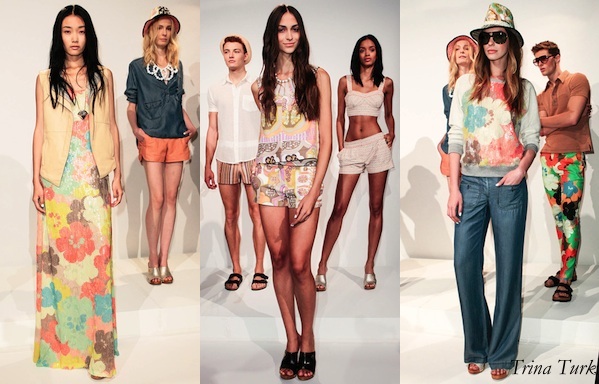 Trina Turk's collection is relatively small this season, but you don't need a million pieces to understand the concept – these are vacation-ready clothes that are just begging for a trip to the tropics. The floral prints are bold, but the vibe is relaxed. Wide legged pants and A-line skirts offer comfort with '60s boho flare.