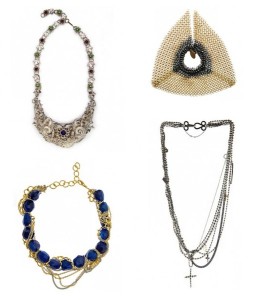 Remember when Jimmy Kimmel asked festival-goers at Coachella about made-up bands? He's done it again for Fashion Week! Laugh/cringe your way through the video on Fashionista.
Jewel Snob may not be walking the runway, but her jewelry has.
Steal the best street style looks on WWW.
Guess whose bags are now on NET-A-PORTER! Find out the answer on Bag Snob.
The Cut has all the backstage beauty secrets from NYFW.
Looking for a good multi-purpose cream? Beauty Snob compared two of the best and declared that the winner is…
SHEfinds found the top 25 black booties for fall.
Think you can't DIY? Snob Living shows us how!
Get an up-close look at the best NYFW runway accessories on Vogue.