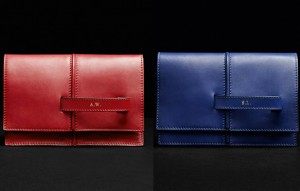 Bag Snob makes things personal.
Take a look at Isabel Marant's collaboration with H&M on Fashionista, then start saving your pennies!
Beauty Snob explains why an artist is only as good as her tools.
Kanye West gives another outrageously funny interview. If only he were in on the joke… Check out highlights on The Cut.
Shoe Snob shows us how to transition from heels to flats without having to change your outfit.
Ever wonder how makeup artists create runway-ready looks? Byrdie gets the inside scoop.
The temperatures may be dropping, but the statements are getting bigger. Couture Snob has all the deets!
In spite of rushing from show to show, off-duty models always seem to have easy-breezy style. See how to steal the look on SHEfinds.
Lanvin spells it out for us…literally. Jewel Snob reviews the bold Fall 2013 collection.
Frugal Snob alert! Vogue finds the best 100 buys under $100.
Snob Living wants to know – if you had $60,000, what would you spend it on?