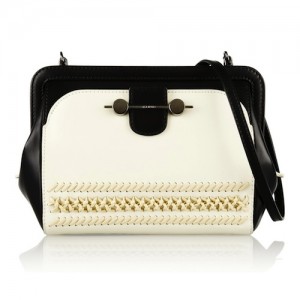 Bag Snob laces up for fall.
Find out what the theme for the next MET Gala will be on Fashionista…it's a good one!
You know those $400 sunglasses you love so much? Couture Snob says it only took $5 to make them.
The Cut follows high-energy stylist Carlyne Cerf de Dudzeele on a shoot for V Mag.
Get beauty to go on Beauty Snob!
The first promo shot for Gina Gershon's Versace movie is on Vulture. Do you think she looks like Donatella?
We may have hated geometry in high school, but Jewel Snob has a piece that just might change your mind.
Watch Hedi Slimane's first film for Saint Laurent on Dazed Digital.
Shoe Snob's latest obsession gives you height without a high heel. Confusing? Maybe, but take a look for yourself!
Check out Isabel Marant's latest "it" bootie on SHEfinds.
Need some decorating tips? Kelly Wearstler shares her best pointers on Snob Living.
Kate Bosworth's wedding dress fitting is just like any other girl's…only hers is at Oscar de la Renta! Watch her try the gown on for the first time on Vogue.
WWW has rounded up all the fall fashion trends. Which have you already tried?