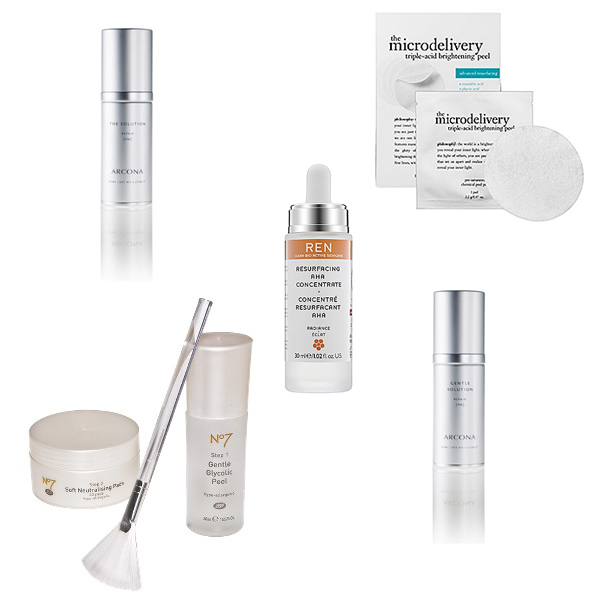 You have the cleanser and the moisturizer, but do you use a facial peel on a regular basis? While some Snobs fear irritating their skin, a "peel" isn't at all as severe as it sounds. The key is simply to find one that works for you. Start with a sensitive skin solution if you're concerned, then go from there, or even visit a dermatologist or spa specialist and have them give you one that's right for your skin. Here are my favorite at-home peels:
Arcona Solution: I saved the best for first! Arcona's my go-to. It's very strong and does sometimes leave my skin feeling sensitive, yet the results can't be denied. On Arcona for $45.
Arcona Gentle Solution: This is the lighter version, which I recommend if you don't use peels often. Though I don't see a change in my skin as quickly with this, it allows you to edge your way into a regular routine. On Arcona for $50.
Philosophy Microdelivery Triple-Acid Brightening Peel:
The peel for the Snob on-the-go! I bring these when I travel, especially on airplanes. For extra-long flights, just swipe one of the pads over clean skin, then follow up with an ultra-rich cream. At Sephora for $69.
REN Resurfacing AHA Concentrate:
Put this on at bedtime with your moisturizer on top. When you wake, your skin will be glowing and your pores noticeably smaller. At Sephora for $45.
Boots No7 Glycolic Peel Kit: Brit favorite No7 has a stellar reputation, and the hype is completely justified. It works surprisingly well and is even comparable to more expensive peels. I love that the neutralizing pads and brush keep the bacteria on your hands from getting onto your face. Just make sure that if you have sensitive skin, you use this no more than twice a week. At Target for $24.99.