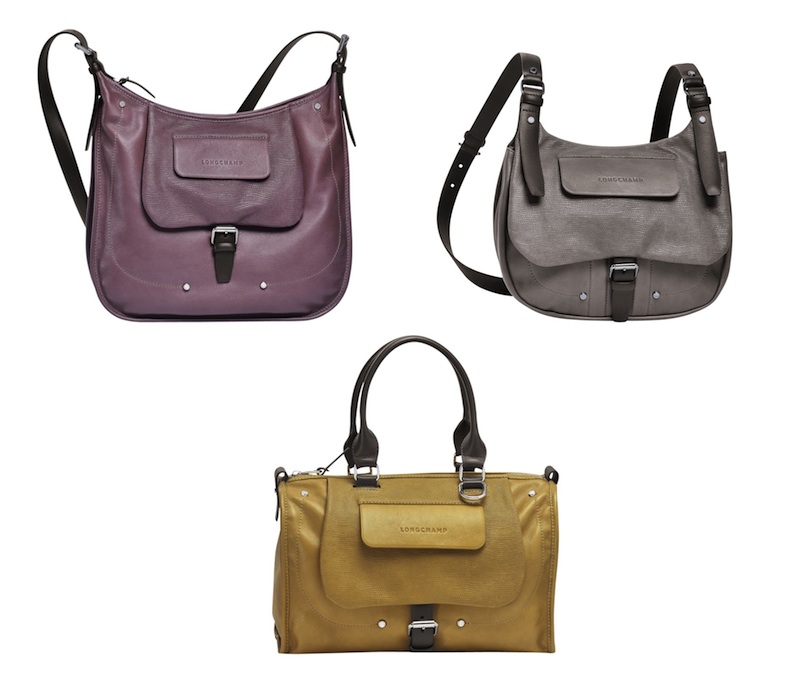 I can safely say I have never been in love with a Longchamp bag before. Of course, we all have at least one foldup Le Pliage for travel (and the shopping sprees that come with your trip), but we don't carry it because we love it. It's all function and no fun.
Longchamp has come a long way from the nylon tote. The Balzane Roots collection kills it. Inspired by the wild-animal kingdom, the sporty-meets-femme attitude makes for an addictive group of day bags. Buckled straps and lizard-grained leather topped with a sprinkling of stitching and sleek studs: it all comes together on your choice of the relaxed Hobo, curvy-cool Messenger, or softly structured Duffel. Plus, the colors tread the line between unique and versatile: cumin, for a fresh take on goldenrod; mauve, a calm version of purple; and the most neutral, deep taupe. I can confidently say this collection has all the elements required for a great bag. Edgy and current, it strikes the perfect balance of details and offers practicality to take you through life.
The Duffel
, $690, at Saks Fifth Avenue. The Hobo, $690, and Messenger, $660 at Longchamp.
This post is also available in: Chinese (Simplified) Chinese (Traditional)