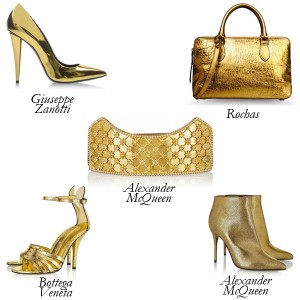 We'll never be royals, but Bag Snob thinks we can still dress that way.
Fashion's brightest stars talk about the one that got away on The Cut.
Jewel Snob's latest obsession? Cindy Chao's blood red ruby ring. Don't get too attached, though – it just sold at a Sotheby's auction for $3.84 mill!
Mary Katrantzou teams up with Gianvito Rossi to release her first line of shoes, and of course, they're pretty in print. Take a look on SHEfinds.
The temps have dropped, which means one thing for Couture Snob – it's time to break out the fur!
JewelMint has a new capsule collection! Can you guess who designed it? Find out the answer on Fashionista.
Beauty Snob has discovered a palette that lets you mix, match, and minimize the essentials in your makeup bag.
A Vogue writer downloads Tinder and writes about her experience. Comedy ensues – go read this now (especially if you have no idea what I'm talking about)!
Lace up for fall with Shoe Snob.
Vogue isn't the only fashion bible out there. See which other indie mags Who What Wear thinks you should be reading.
There's a new home décor store in NYC, and Snob Living wants everything on the shelves!