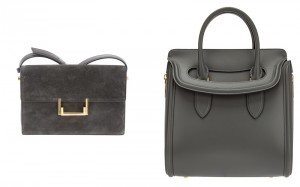 See which neutral hue Bag Snob is stocking up on for fall.
Shoe Snob won't be able to sleep until she has these boots. Have you ever loved a shoe so much?
Watch Hunger Stop with Michael Kors on The Cut.
Having trouble planning your Thanksgiving menu? Snob Living has you covered!
Beauty Snob meets the Lipstick Queen.
Ever wonder what it would be like to attend a boarding school? Vanity Fair goes inside all the biggest scandals.
Couture Snob belts it out and hits a high note.
Be a queen for the day with Jewel Snob's favorite new trend.
SHEfinds puts us to the test – can you tell a designer sweater from a Frugal Snob steal?
Tot Snob found a baby blanket so soft you'll wish they made it for adults too. Oh wait…they do! Get the details here.