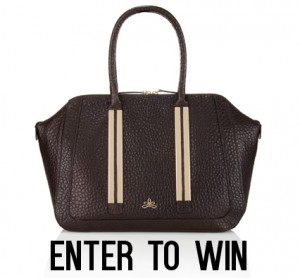 Have you entered our Milli Millu giveaway on Bag Snob?
The Cut goes black and blue.
Choosing the right moto jacket to invest in is a tough decision…unless you find one that can be worn five ways. Sneak a peek on Couture Snob!
WWW rounds up the best 100 buys under $100. Just make sure it's your pay day before clicking over – you'll be wanting all 100 picks…
Which of these fashion forward ladies is the best dressed Tot Snob?
Aerin Lauder expands her empire with a perfume line. Sniff out all the delicious notes on SHEfinds.
Winter may be coming, but Shoe Snob's not giving up her strappy sandals.
Already holiday shopping for your tots? Vogue has just the thing!
Beauty Snob finds the best facial peels.
Where's the hottest new fashion exhibition? At the World Chess Hall of Fame! Nope, that's not a joke – get the details on Fashionista.
The beetles are coming to Jewel Snob.
Snob Living pop quiz – what's the easiest/least expensive way to decorate your home for parties? Find the answer here…