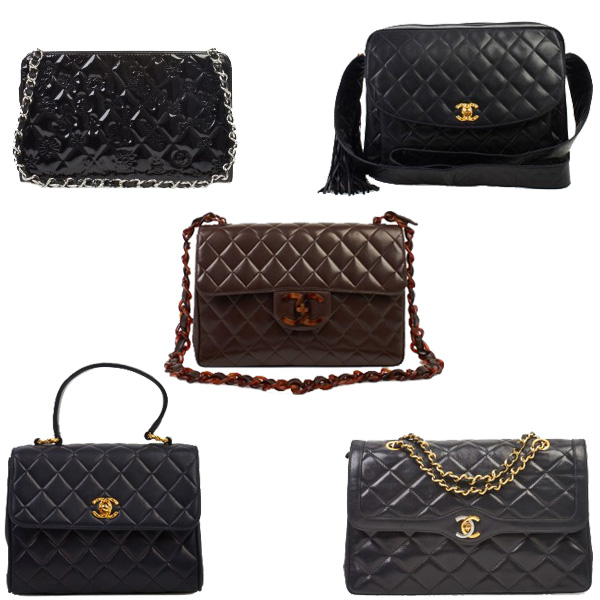 Beloved by in-the-know downtown girls and the Olsen twins alike, What Goes Around Comes Around has been a trusted New York City institution for vintage finds for years. When it comes to vintage (from iconic designer pieces to perfectly beat-up old T-shirts), there is no experience quite like going to their Soho location and scoring a rare find.
Luckily, now WGACA has launched a new site with even more covetable pieces, a godsend for those of us who can't peruse their collection in person (but if you're ever in New York, remember it's a must-stop shop). I have personally witnessed the in-depth process the shop's connoisseurs go through to obtain the museum-worthy pieces that make up their inventory. Trust me when I say they are sticklers for perfection. Each item goes through a rigorous selection process, so you get as-close-to-mint condition as possible. When it comes to scoring high-end vintage, they ensure you can have all the fun with none of the worry.
Needless to say, their current Chanel collection is crazy-good. My top choices are here, from the classic quilted flap to the patent-leather Lucky Charms to the V-line box styles. I have seen many of their pieces in person, and let me tell you, I would die to have each and every one of these bags.
Chanel Patent Lucky Charms Bag ($1,950), Quilted Flap Reporter ($2,750), Brown Single Flap Jumbo Bag ($4,500), Navy Single Flap Handbag ($1,950), Black Paris Ltd Bag ($2,950), Green Half Flap Bag ($2,950), Beige Caviar Quilted Tote ($3,250), Black Jersey Patent Shoulder Bag ($2,500), Cream Lambskin Bag ($2,350), and Black V-Line Stitch Box Shoulder Bag ($2,500) available at What Goes Around Comes Around.