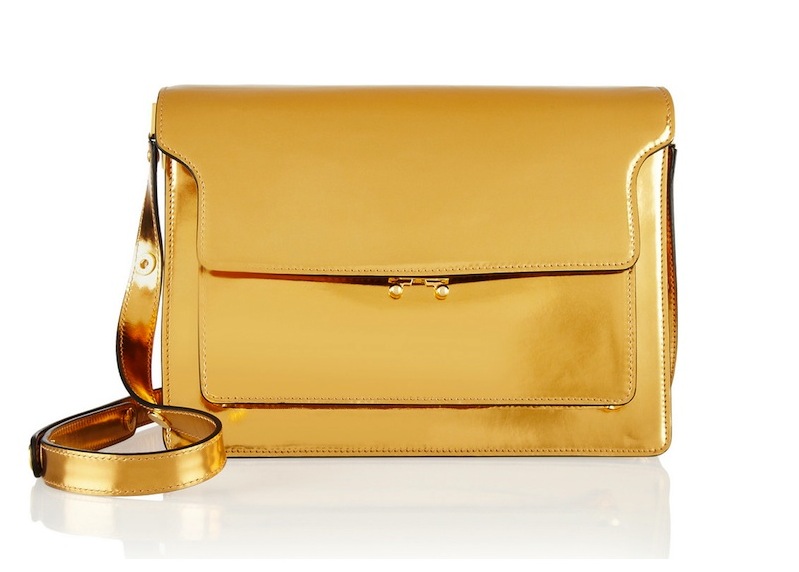 Shiny, gold patent leather can be so damn garish (and usually is), but when it's impeccably done, it is anything but. Like this Marni shoulder bag. Leave it to them to take something that ought to be impossibly tacky and make it subversive and elegant.
Don't let the liquidy, spun-gold finish fool you: a clean shape and polished structure elevates what is essentially a great basic bag. Organization freaks rejoice! With multiple accordion pockets, it oozes daily functionality. You know for a fact you won't get bored: this glamorous non-color makes for a chic focal point that's both easy and versatile. Why not bring some shine to your fall neutrals and subdued basics? Marni Metallic Patent-Leather Shoulder Bag exclusively on NET-A-PORTER
for $1,550.
Pair with: Like Helmut Lang's gray overcoat. Soft gray wool and a menswear-inspired cut make it feel cool and modern. At Barneys New York for $895.