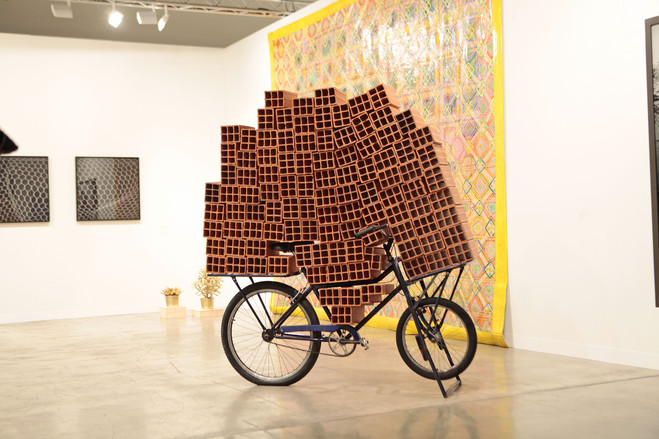 Are you spending the weekend shopping and partying at Art Basel? Design guru Maria Brito (featured in the Wall Street Journal yesterday!) has shared exclusive tips with us for successfully navigating the madness, and finding a piece – or five – that's right for you.
1. Find deals buying editions which are in series, or buying at the more emerging fairs like NADA and UNTITLED. both of which I found to be quite nice this year.
2. Don't miss Design Miami which is the sister art fair of ABMB and right across from the Miami Beach Convention Center. Being there provides a very interesting point of view on industrial design, furniture and objects that are not found anywhere else in Miami fairs.
3. Don't buy anything that you are not 100% sure you can live with for a while if the financial commitment is above your own comfort zone.
4. Although I don't necessarily do this all the time, wear comfortable shoes because there's so much walking. Your feet will thank you afterwards.
Photo Credit: WSJ