Ladies, we have an instant classic on our hands – and at our fingertips! The era of Raf Simons reign at Dior may prove to be the chicest yet (since Monsieur Dior, bien sûr). Especially if the visionary designer continues on the track he's treading. The Diorbar bag is as ladylike as it gets in this day and age. Without resorting to overt fuss and showy logos.
The name pays homage to the house's quintessential jacket (aka the Barjacket), which Christian Dior designed in 1947, and the result is a handbag so pretty, you can't stop gazing at it. Refined lines come together with two jeweled closures that let you expand or cinch the winged gussets, so you can adjust the softly structured shape to your liking.
The brand's description of the bag could apply to a number of the ladies we've recently spotted carrying it: "narrow waist, feminine curves, and a classic elegance." From Jennifer Lawrence to Nicole Kidman, celebs of all ages and styles are flocking to this modern classic. Enduring heritage has met the modern age. I'll see you at the Bar!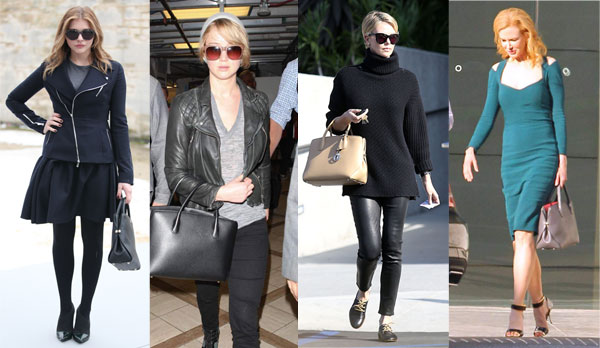 This post is also available in: Chinese (Simplified) Chinese (Traditional)