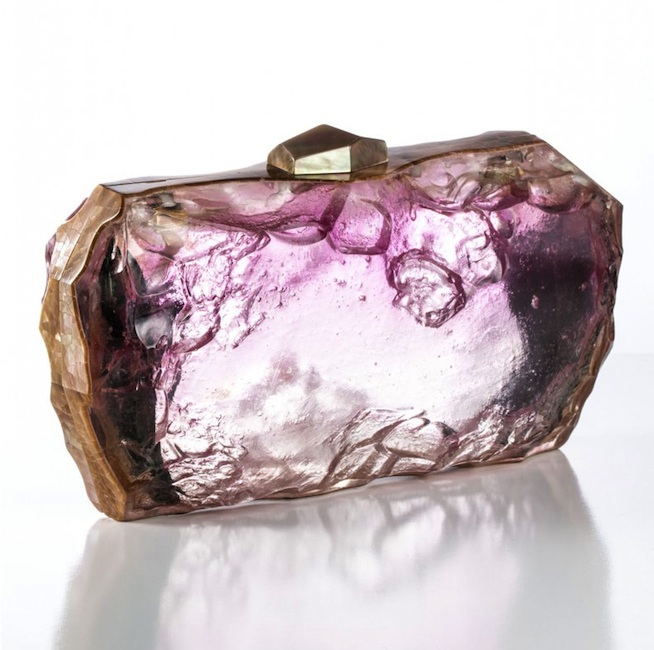 Eye candy or arm candy? I'm not sure whether I want to display this or actually use it. Emm Kuo's Le Riolan cut-resin clutch, out of the Spring 2014 collection, looks like a fossilized crystal sculpture.
But this work of art is more modern than classical. Haphazardly chiseled with rough edges and earthy elements, it reminds me of something that was plundered from the aftermath of a recently erupted volcano. In reality, the eco-friendly creation was handmade out of shells from the Philippines (the concept of Kuo's entire collection).
The texture goes a long way in invoking an aura of enchantment, and then there's the color. A blend of cool magenta and opalescent amber adds a sense of magic to this organically molded minaudière. Something this special could easily command a hefty investment, no questions asked, but this perfectly priced piece makes for an easy buy that's anything but basic. Available in January for $529 at Emm Kuo.
Pair with: A chunky, menswear-inspired watch, like Karl Lagerfeld's Karl 7 gold-tone timepiece, brings a casual, heavy-metal vibe to a striking statement clutch. It's also priced for guilt-free pleasure. On NET-A-PORTER for $250.