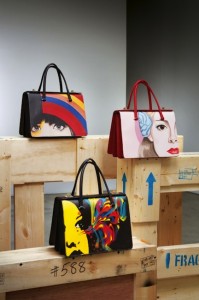 Prada bags become artistic canvases. Take a peek at the results in W Magazine.
Don't forget to pick up stocking stuffers! Vogue has rounded up 14 that are sure to impress.
Charlotte Olympia's cats now have claws. See details on The Cut.
Christmas is in two days…time to panic! Actually not – SHEfinds found 22 sites that will ship overnight.
WWW searched high and low on Instagram to find the best celebrity photos.
Where does Kanye West's creative director get his inspiration? From Martha Stewart, of course! Fashionista gives us a look at his Spring 2014 collection.
Photo Credit: Gabriele Inzaghi and Cristina Dell'Oro