Gluten-free is a ridiculous food trend. I've held back on writing about this because according to Kelly's doctor, she's developed an intolerance to gluten. While it's not Celiac disease, it does make her faint, so naturally I understand why she avoids gluten. Then there are the half dozen other friends who diagnosed themselves as a weight loss plan (one famous friend actually whispered this to me after asking our waiter to make sure there was no gluten in her salad). Ironically, gluten-free foods are actually higher in fat and calories. I've consulted three doctors, and they all told me the same! Still, with all this fanfare, I thought it was worth further investigation.
My hubby pointed out a new, gluten-free bakery, the perfect place to explore the options. It was a simple, no frills kind of place with just three freezers of bread, muffins, and dough. There weren't even price tags, but I thought, how much could a few pieces cost? It's not like I had walked into Hermès or Chanel! I picked up just four things – a pizza crust, a small ball of cookie dough (as in, you could make three cookies from it), a tiny loaf of five-grain bread (And by tiny, I mean my nine-year-old could eat it in one sitting with a stick of butter. Damn the doctor who told me that babies who eat butter end up smarter – now he loves it!), and a handful – less than three ounces – of "mix." When I asked what the Chex Mix style concoction was, the teenage salesgirl simply said, "all the healthy things you want in a yummy mix!" Helpful.
I handed her my items, and pulled out a $20, expecting to get the change I needed to pay the boy (anytime he takes a photo of me that goes on social media, he makes a $1!). Then came the shock – "Your total today is $57." WHAT THE WHAT? 57 American dollars?! Three thoughts ran through my head: 1) She made a mistake. 2) Tell her you changed your mind and walk out. 3) WTF?! The dinner I had with three friends at the Thai restaurant next door (WITH a glass of wine) cost less than that! I just meekly gave her my Amex and left, though.
Believe me, I understand snobbery. The name of this blog says it all. But the gluten-free movement is just stupidity. Before you leave a comment below, let me say that having a gluten intolerance or seriously debilitating disease like Celiac of course demands a gluten-free lifestyle. For people using it as a weight-loss diet method, though? It's just not necessary! Not to mention these foods taste terrible. Have you ever had a gluten-free cupcake? The sand cake my son makes at the beach has more flavor. When I'm in Italy this weekend, you can bet I won't be asking the chefs if they have gluten-free pasta. I look forward to my linguini vongole. As they say, everything in moderation!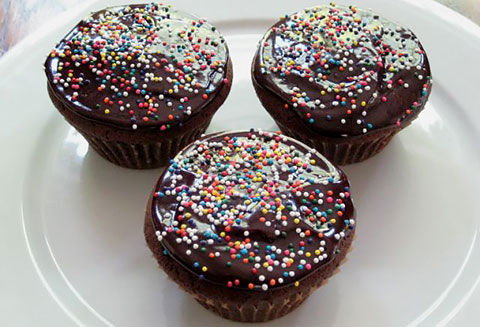 Photo Credits: The New York Times