Lately my posts have been centered around a ski trip I just took. I absolutely hate UGGs and refuse to wear them, whether it's 90 degrees outside (what are those women thinking??) or snowing. But falling on icy roads in mountain-high heels? Not so fun. There has to be another way, and that is the rubber/lug sole route! I like a little height, though, so a shearling-lined boot with a tiny heel like this Fendi (on NET-A-PORTER for $1,395) is just what a Snob needs in snow! See which of Nordstrom's Frugal-friendly UGG alternatives can also help you avert the dreaded boot…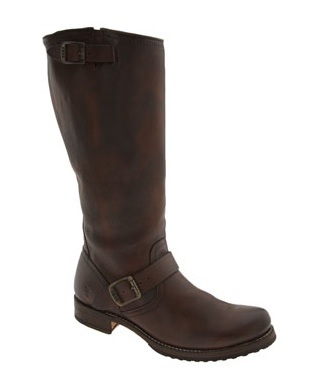 Frye Veronica Slouch Boot ($327.95):
Frye boots are known for durability and great tread, which are pretty much the most important features of a boot for inclement weather. To replace the shearling lining, wear a really thick boot sock.
Hinge Devin Boot ($149.95):
For a less rugged, more riding boot look, try this sleek, buckled style. Important to note – it has absolutely no tread, so don't even think of stepping out on ice with these.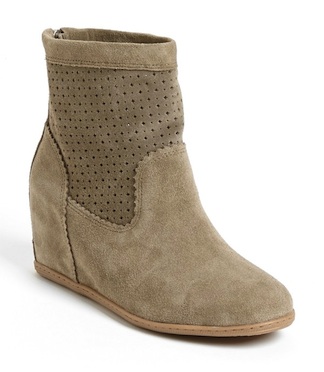 DV by Dolce Vita Krynn Bootie ($88.95):
If you refuse to go anywhere (even to the slopes!) without a pair of heels on, then give these hidden 2 inch wedges from DV a winter wonderland whirl.