Congratulations to Yunli T. – winner of the Luvocracy giveaway!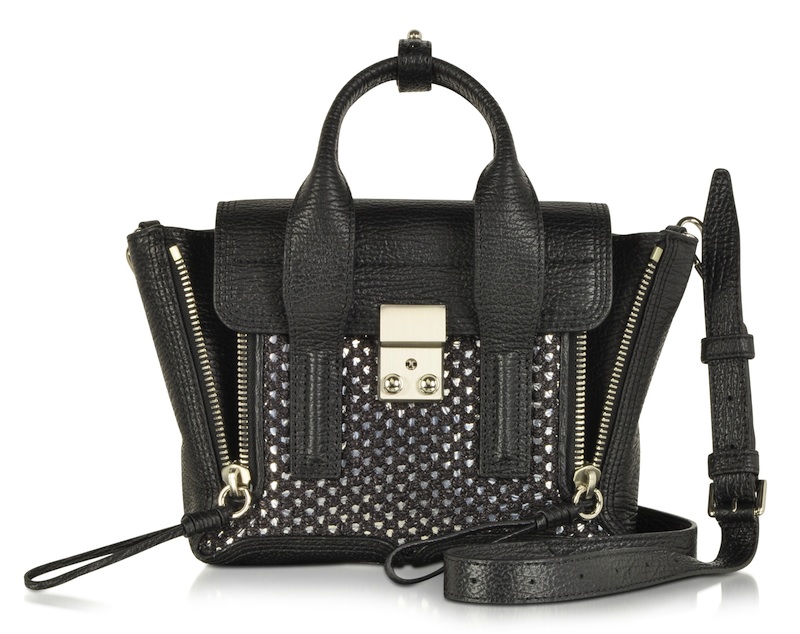 We're used to flipping through fashion glossies and perusing runway photos for style inspiration, but thanks to social media, the democratization of fashion can actually make your next-door neighbor more influential than even the most famous fashion editors. Take Luvocracy, where you can recommend everything from lipstick to kitchen utensils to your followers. All you need to do is earn their "trust" (in other words, they need to follow your account). Trust is not to be taken lightly, though! Trust only those you deem worthy of helping further your style evolution, whether they're renowned experts or just the girls next door.
We're so addicted to the new platform that we've snagged a great giveaway on it – a black and silver mini 3.1 Phillip Lim Pashli ($795)! To enter, just sign up for Luvocracy through this link. As a warning, I will not be held accountable should you also find yourself addicted, staying up through all hours of the night scouring the site for finds (though you may thank me when you've discovered the hottest pair of shoes ever). The giveaway will end in one week on Wednesday, February 26th.
ENTER TO WIN BY SIGNING UP FOR LUVOCRACY HERE!
This post is also available in: Chinese (Simplified) Chinese (Traditional)