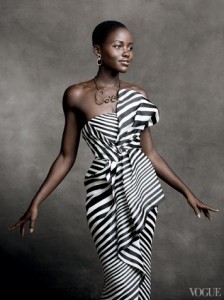 Get excited for the Oscars with a trip down Vogue's memory lane…
The Cut reports that Jessica Lange is now the face of Marc Jacobs Beauty.
Here's another Kanye drama from Fashionista because we will never tire of them.
Into the Gloss tells us how to get shiny hair in five minutes. Take notes.
The biggest news to hit Los Angeles this week: Cronuts are coming (thanks to Barneys). Read more on Fashionista.
Dazed covers Fashion Week with beautiful photos and key facts (including soundtracks)!
Photo Credit: Vogue