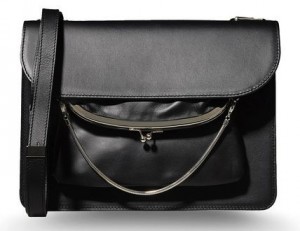 Bag Snob has an eye for intrigue.
Find out which songs Billboard's Fashion Editor wants to hear in the tents this year. The full playlist is on Bullett.
Tot Snob loves Harper Beckham. See how she braves NYC's winter weather.
Fight off the dark under-eye circles of Fashion Week with a little help from Into the Gloss.
Shoe Snob reports on a designer collab with one of our favorite fellow bloggers.
See your favorite designers when they were kids on AnOtherMag.com.
Couture Snob outfits us for never-ending winter.
Andre Leon Talley tells Oprah why he left Vogue. Watch the clip on Fashionista.
Reach Nirvana on Beauty Snob.
Dazed Digital breaks down Fashion Month from A to Z.
Forget dinner and a movie! Snob Living has some V-Day date ideas that blow that out of the water.