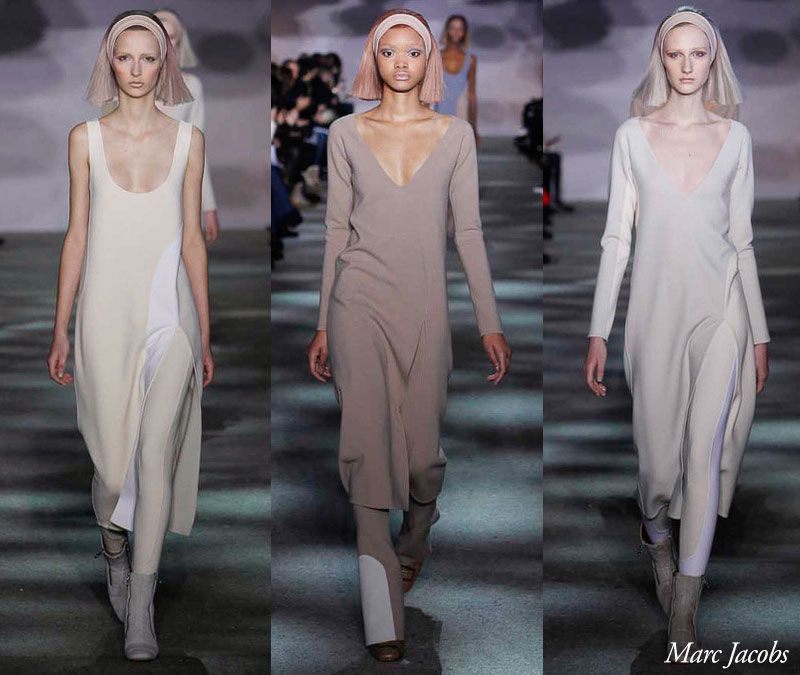 Freezing rain and slush-filled sidewalks aside, Marc Jacobs' Fall unveiling (the first without a second gig on his agenda in 14 years) was the best show of the week for me. Billowing clouds reaching down from the ceiling instantly set a mood of freewheeling lightheartedness. And why not? After well over a decade at Louis Vuitton, the man is free. Calla lilies were arranged at each seat, which made for an invigorating sense of displacement. Is it Spring or Fall, or does it even matter? For Marc, it does not. It's his mood – and in turn, yours – that takes precedence. At the show, there was a definite sense of celebration in the air. A feeling of rebirth, if you will.
The jet-black swan song of Louis Vuitton just a few months ago, in October, gave way to an incredibly soft and just plain beautiful collection. From the song lyrics that went, "happy days are here again" and "goodbye, bad times/hello, good times," Marc's message was clear: he's a slave no more. Without a stitch of black in sight, he delivered a clean, fuss-free collection that was at once angelic, ethereal, and odd.
Blunt haircuts, wide headbands, disaffected stares, ice-queen makeup, and visible clavicles and sternums up the wazoo (yes, "it" girls tend to be quite thin): this is a woman both on the verge of nervous breakdown (à la Gena Rowland and John Cassavetes) and the girl we all want to be or be with, if only because she's just so damn enigmatic. While the show's main character, no matter the model, was Judy Jetson-meets-the coolest girl in the world, it was the clothes that speak volumes.
From the tiered, sheer ruffles that created dresses resembling dark, dangerous cake (Marc's girl has her cake, and wears it, too!) to the sweet layered tank dress-and-leggings pairings to the deep-scoop necklines to the swirling waves of finely beaded sparkle: when Marc produces an array of flavors, we want each one and then a second helping. Sequins and bell-bottoms delivered disco-party flair and the gauzy chiffons functioned as instant rays of light: it was hard to focus on just one element. The wafting clouds didn't just appear by way of enchanting set design; the prints speak of a literal dream.
If this is Marc Jacobs all by his lonesome, then I say, let him be the singular warrior, a voice of la dolce vita and sheer independence for all us women. Let him wave his freak flag high because an army of one never looked this good!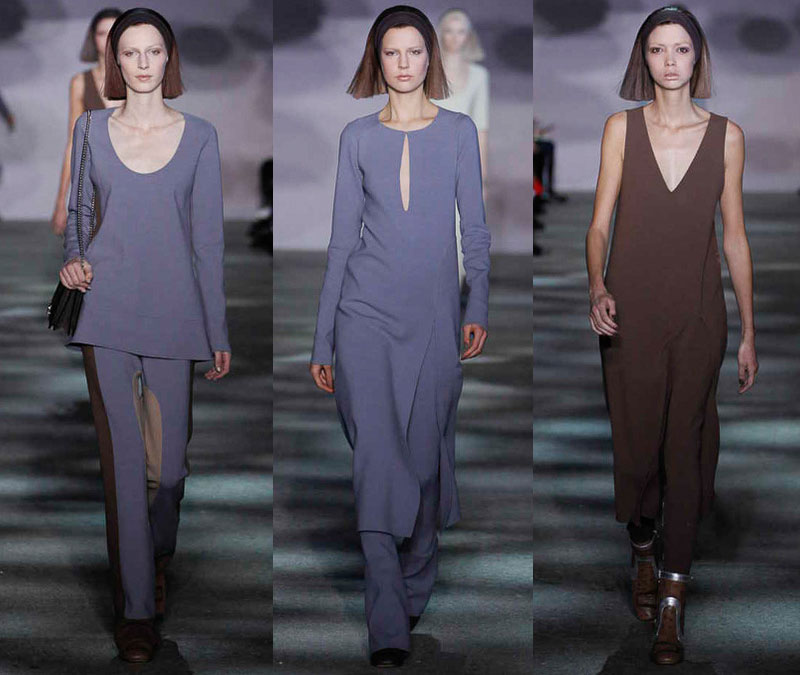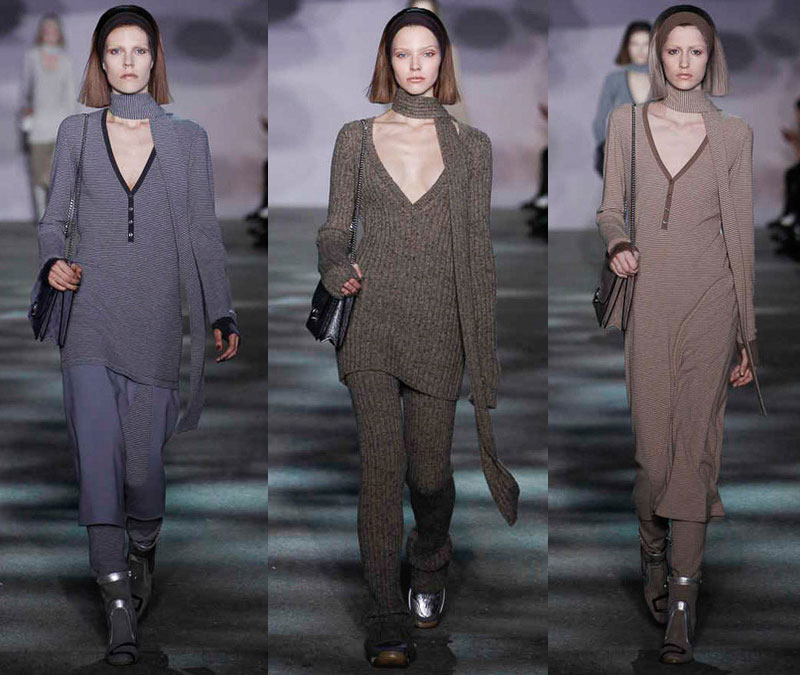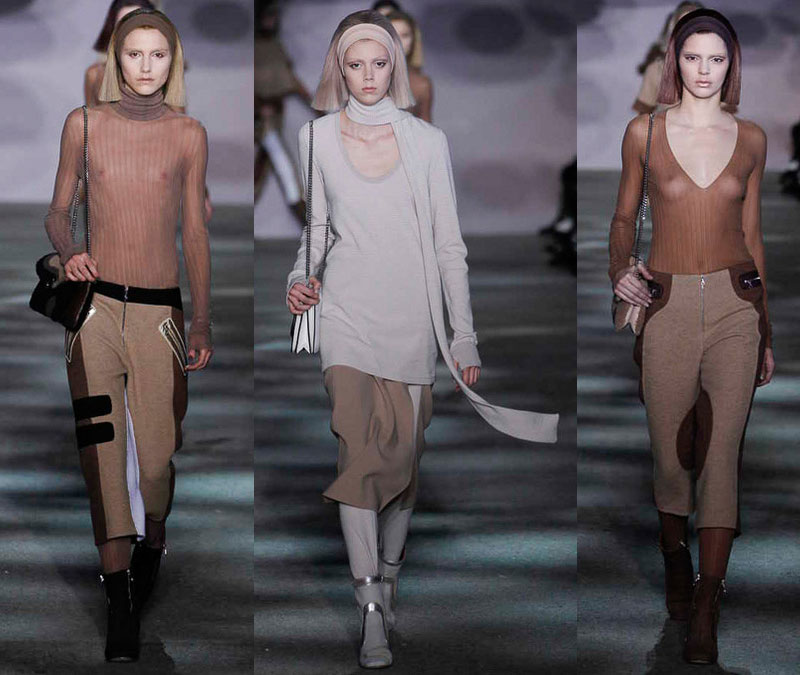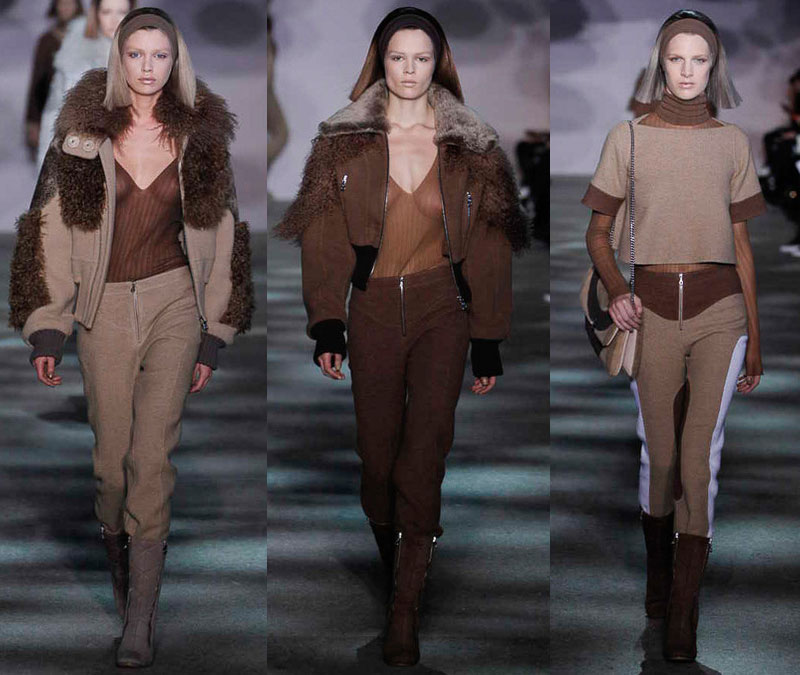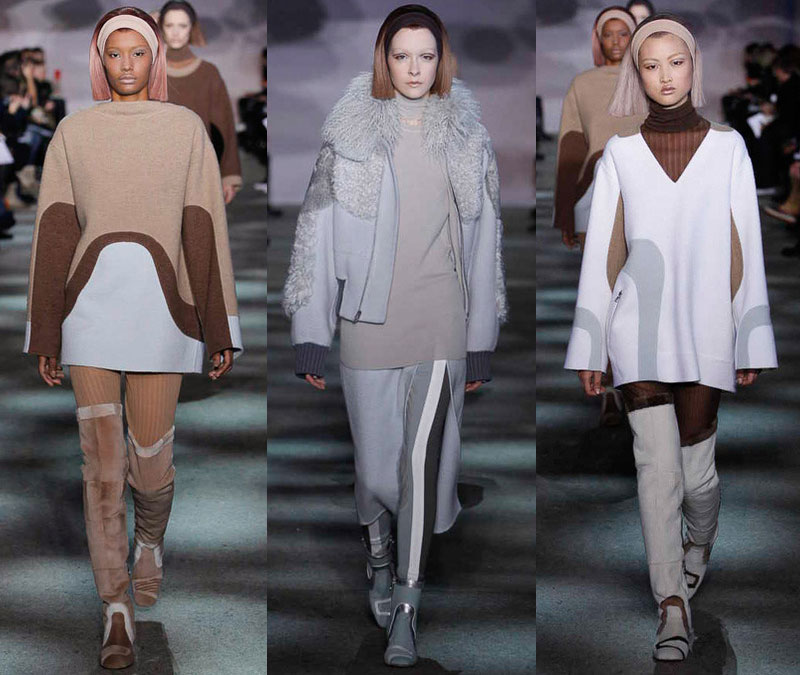 This post is also available in: Chinese (Simplified) Chinese (Traditional)