Despite half the attendees nearly missing the show (I was running behind Grace Coddington, who later turned to me in elevator and said, "I am too old for this!") due to a horrific accident that shut down Seventh Avenue, the mood inside Spring Studios was upbeat and energetic. Both DVF and Michael Kors cut their shows by half to show at the new location on Varick Street. It's about as far as one can get from Lincoln Center without leaving the island.
Celebrities like Blake Lively and Freida Pinto owned the spotlight until the Michael Kors show began, when the old-school "Supers" – Carolyn, Karen, Frankie, Jacquetta, and Karmen – emerged in full force for the man of the hour. A perennial self-professed beach bum, Kors switched it up for the Fall season. He turned up the glam factor and took us up north to Big Sur. With plenty of boyish tailoring; artisanal embellishments; sheer chiffons; Chantilly lace; tweeds not woven but innovatively printed onto wool, chiffon, and fox fur; and python, the result is urbane polish imparted with Nor Cal ease.
A muted, neutral palette of black, rich browns, cool taupes, and delicate grays let the clothes and their brilliant details shine. Actually, I've never seen Kors show with so much black. From the first look, consisting of a glen plaid overcoat, semi-sheer mohair pullover, floral chiffon skirt, and tweed fox scarf, the mood was classic, lush, and oh so easy to wear (cashmere sweatpants, anyone?). He loves movement – even in the largest of '70s-style fur vests, the girls glided effortlessly. From mink tees to full-length coats, Kors wanted a modern lightness to this furs – nothing old-fashioned or heavy. Unsurprisingly, he himself referred to the collection as "the big easy."
Lean coats and leggy skirts leave plenty of room for swingy fringe, and a sable coat, loosely cinched over a white silk blouse and chambray skirt, is American Western-meets-uptown cosmopolitan dressing at its finest. Lush metallic fil coupe brought some sparkle to the mix, courtesy of a chocolate peasant blouse and skirt pairing.
From the banker herringbone coat to the shaggy alpaca chubby and flannel culottes to the sequined fringe skirt, overflowing with texture all the way to the crushable fringe totes and clutches clutched high in the models' arms, it's impossible to play a favorite (although that skirt is to die). This is one of the most breathtaking collections I've ever seen from Michael. Glamorous, wearable and completely effortless, it's a definitive standout of the week – and the season.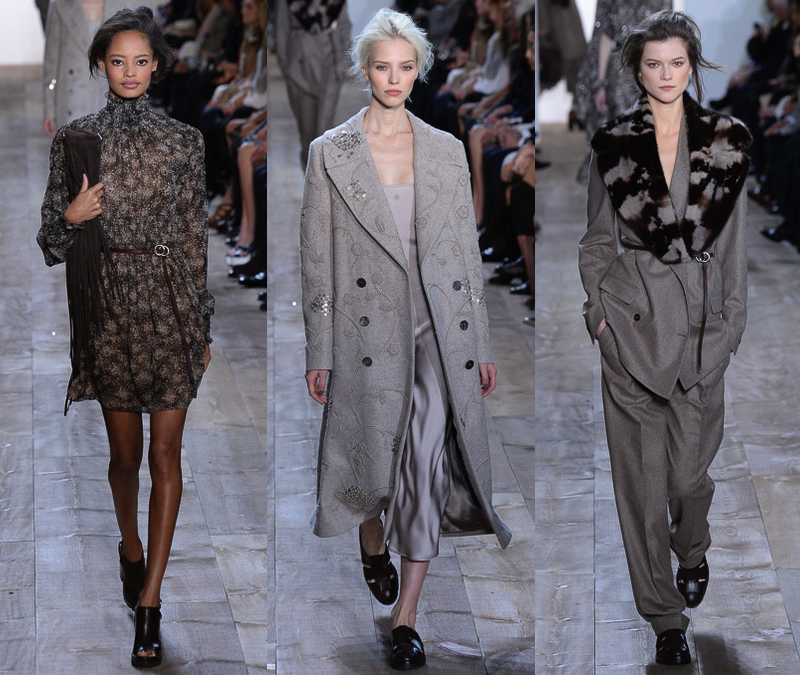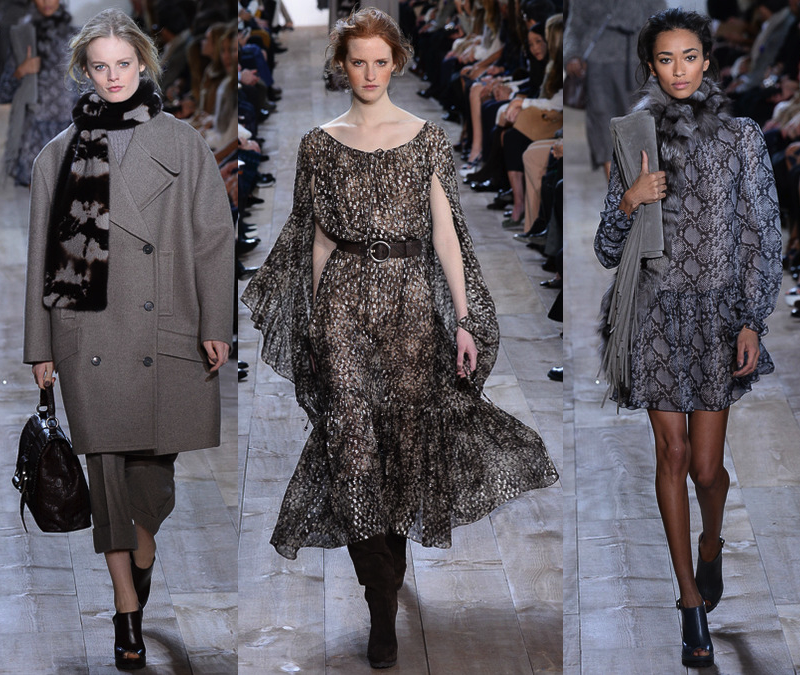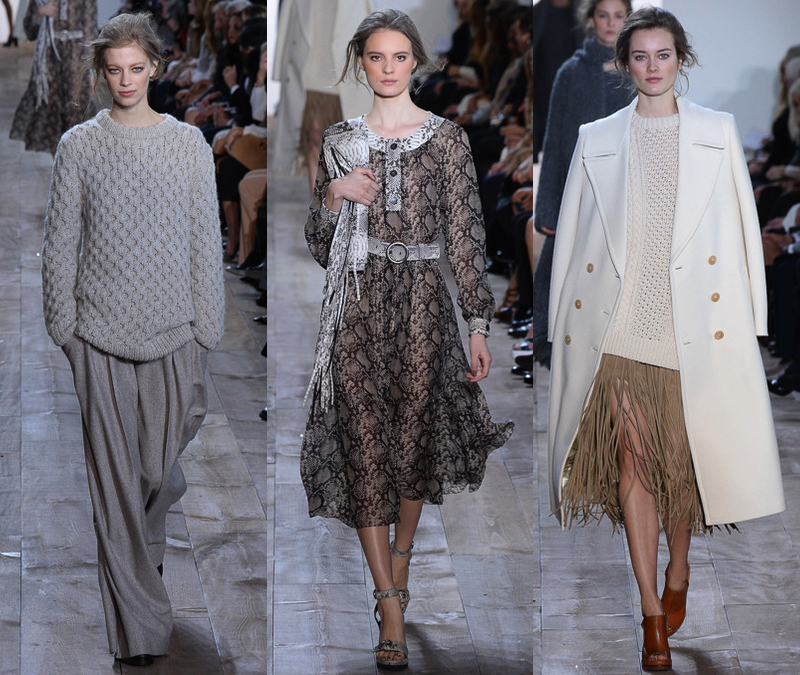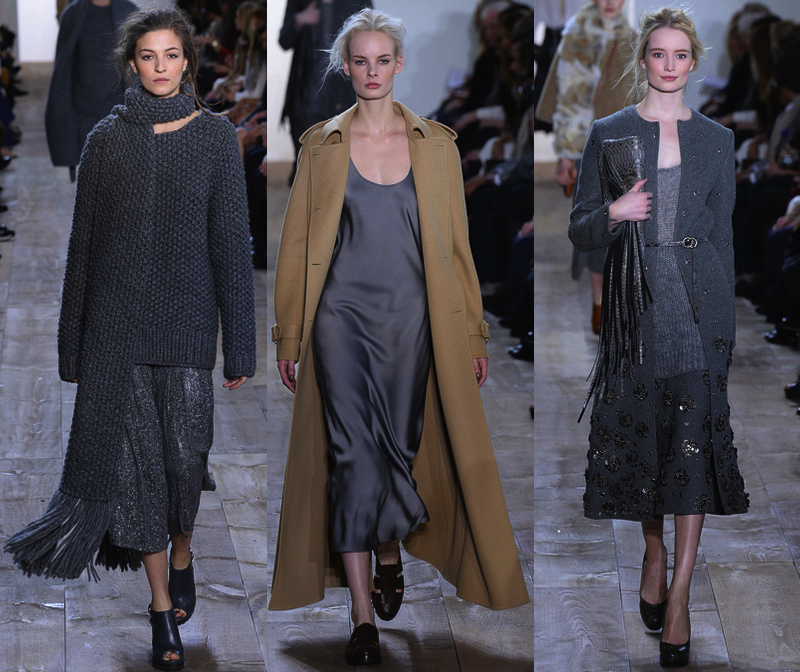 Slashed python fringe – to die!