Ah, the overalls. The staple item of the early 90's has been trying to make a quiet comeback for the past year or so, and it's slowly catching on. The laid-back, boyfriend-ish cut style and low maintenance wear-ability makes them tempting for Saturday errands; just throw on a white tee underneath and go. Keira Knightley paired her Citizens of Humanity overalls with a Burberry quilted jacket
 and Dr. Martens
for a casual, retro-punk look, while Julianne Hough wore Wildfox overalls with some leopard flats, keeping it preppy-relaxed. Alessandra Ambrosio stayed super simple pairing her Big Star overalls with a white tee and sandals.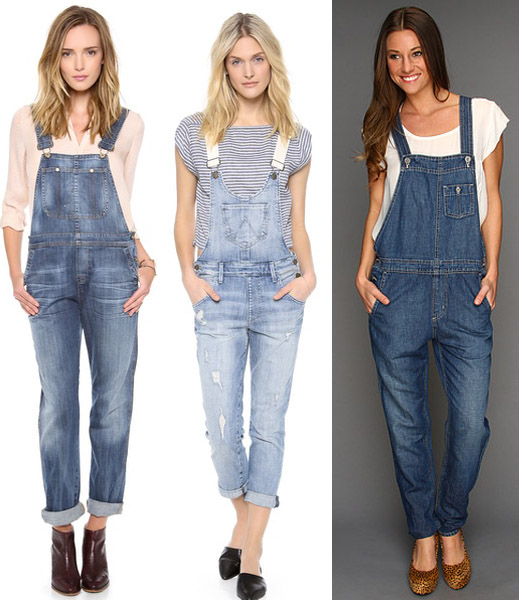 Citizens of Humanity Quincy overalls
 (on Shopbop for $297), Wildfox Chloe overalls
 (on Shopbop for $319), Big Star Heather overall in Junction
 (on Zappos for $76.99)
This trend has a lot of options, however. This look can quickly go from, "A Victoria's Secret model looks good in them, so obviously, I will too" (like I thought about Heidi Klum's bangs circa 2003, which resulted in having to wear a hand band for the next 6 months) to, "Why did I spend all this money to look like the Fresh Prince of Bel-Air?" They can also make you feel like you're nine, regardless of how high a heel you pair with them – don't say I didn't warn you.
What do you think – trendy Snob or 90's Slob?