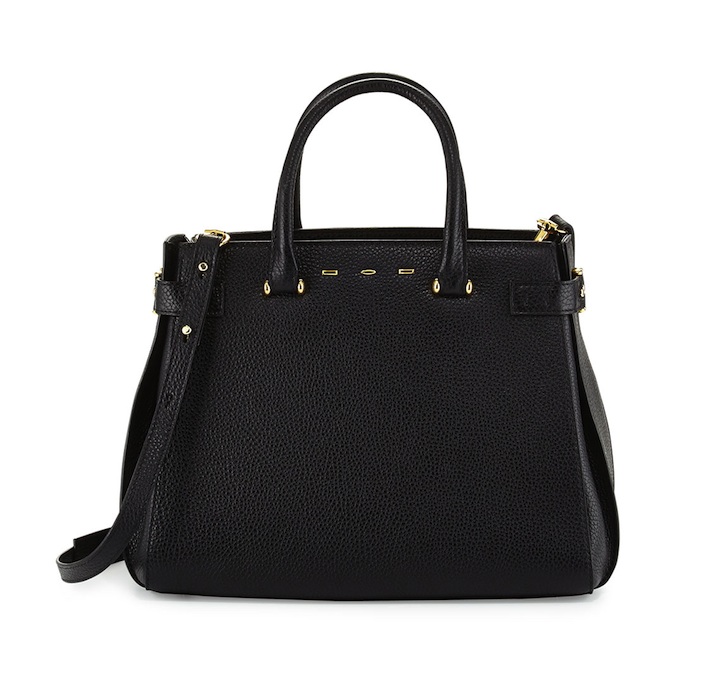 VBH has finally come out with an iconic tote. In other words, their own version of the Birkin. And this actually makes me happy because if there is ever a brand that would do an Hermès staple justice, it's the venerable VBH.
The Boulevard is a top-handle tote that's flawlessly structured with softly expandable gussets, as well as a shoulder strap option. So, yes, basically it's the Birkin. But there are a few (minor) differences: it doesn't feature a flap or intricate hardware closure, and the interior offers organizational pockets, a welcome addition.
But it's the execution that really counts, and the execution here is flawless. If you've ever owned a VBH bag, you understand the true nature of what it means for your bag designer to be OCD. It's a great thing! Every, single detail is applied with as much meticulous precision as humanly possible. The result is subtle luxury like no other. No pretense here, just true, unadulterated elegance. Sure, you can bet that level of quality is pricey, but remember you are buying a treasure. At Bergdorf Goodman for $3,900.
Pair with: Take your organization to another level with Jérôme Dreyfuss' Popoche pouch. Black suede emblazoned with burnish-gold rivets makes for a flash of gold you can't miss in your tote. On NET-A-PORTER for $400.
This post is also available in: Chinese (Simplified) Chinese (Traditional)