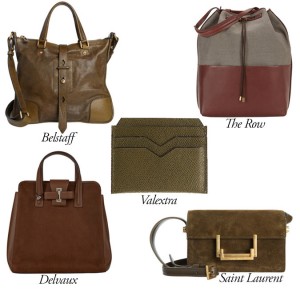 The top 5 army-inspired bags are up on Bag Snob.
Restorsea just gave us another reason to love them: Gwyneth Paltrow is now the face of the skincare line. On Fashionista.
Beauty Snob finds the best makeup product ever. Not surprisingly, we're talking Clé de Peau.
Finally! Vulture gives us the trailer for Lindsay Lohan's new docuseries on none other than OWN.
Kelly found the coolest headpiece in the game. Couture Snob reports on Gilbert Halaby.
Marc Jacobs and Juergen Teller may have parted, but the photographer still has Louis Vuitton. See the photos on Dazed Digital.
Shoe Snob finds the sexiest sandal of the season.
Save yourself from fashion-girl Instagram clichés! WWW outlines a few favorites.
The one thing we hated about our Nespresso machine was the small cups of coffee. Now, we're talking a new machine and big cups on Snob Living.