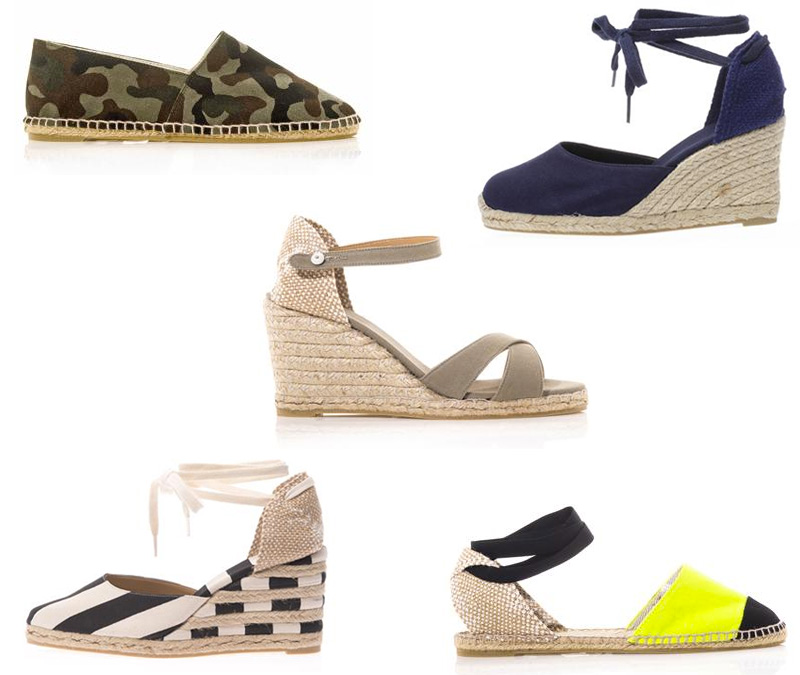 One of my favorite summertime buys is the espadrille, and well-priced, completely adorable Castañer is a staple in my closet. The quality is mid-range, which is all you need in this kind of shoe. They tend to get a little roughed up on beachy vacations anyway. These look great and can be lived in without guilt. Plus, the prices give you the chance to buy different espadrilles to coordinate with specific outfits. You'll feel like you're indulging, even though you're really spending the same on four pairs that you would have spent on one expensive pair! Castañer espadrilles available at MATCHESFASHION.COM
.
Odil Camouflage Espadrilles ($130):
A dark print like this will hide all manner of wear and tear you experience on that island adventure.
Carina Wedge Espadrilles ($116):
Castañer is known for designing the first wedge espadrille ever. Who doesn't love an original?
Buti Wedge Espadrilles ($130):
This neutral wedge is pair you'll wear the most, with everything from flirty summer dresses to colorfully printed shorts.
Joyce Wedge Espadrilles ($157):
This graphic black and white is a sure bet. Wear it with brights and prints for a bold contrast.
Omara Espadrille Sandals ($102):
But at the end of the hot, summer day, nothing's more comfortable than a flat. And with electrifying yellow, there's no style compromise required.