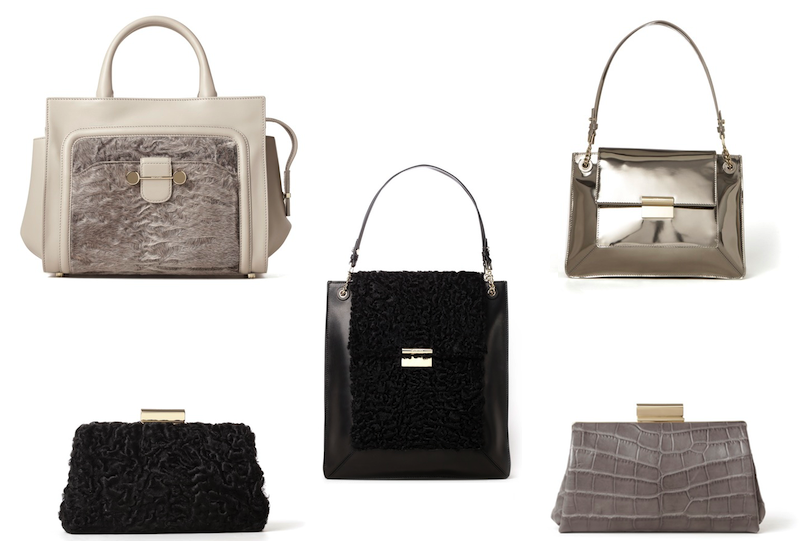 Metallics? Hello, liquid luster! Black patent leather? Think shinier than your lip gloss. Astrakhan lamb fur? So sumptuous! And crocodile? This is as divine as exotic skin gets. Jason Wu is keeping his girls classy for Fall '14 with an insanely gorgeous bag collection set strictly in neutral tones. The man always know how to exude sophistication, but a muted palette that spotlights luxuriant materials amps up the elegance, as well as his typically timeless shapes.
The theme of Wu's collection is "unflustered beauty," and these bags nail it, from the Daphne, aka the perennial It-girl favorite, now reworked in delicious Astrakhan lamb, to the new shapes, like the Christy, a north-south tote that comes in multiple variations. In patent, it's as sleek and minimal as can be; with extravagant lamb-fur accents, it takes on a completely different mood.
Textures to seduce and silhouettes that play it cool: the entire collection just screams luxury (albeit quietly), and one of Wu's new bags is a perfect way to infuse glamour in your daily life. The phrase, "Let your bag do the talking," has never rung truer than right now.