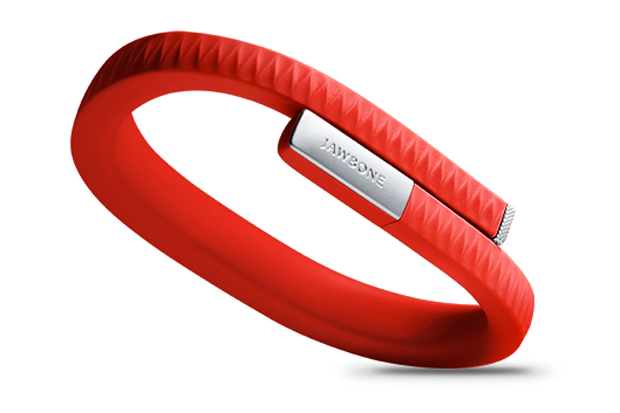 At this point it seems that everyone I know either has a FuelBand or a Jawbone, and so in an attempt to see what all the hype was about, I tried out the Jawbone UP24 wristband (at Jawbone for $149.99), which tracks how you sleep, move, and eat for a few days. The rubber bracelet comes in a bunch of colors and is easy enough to blend into your wardrobe. It has motion sensors that track your sleep, steps, active time, and idle time, but it can't track non-step activities like when I do yoga (you can easily enter this information manually however via their app). I don't like too much data. I get stressed out enough trying to fit my workouts into my schedule and about staying away from junk food, so I didn't really have much interest in doing things like logging in my food intake – even though that would arguably be useful since the app can pull up data on calories in vs. calories out, etc.
What I did love about the band was that it has an idle alert that lets you know when you've been sitting for too long, and it's also able to wake you up at the optimal time in your sleep cycle, within 30 minutes of when your alarm is set (though there has been some debate as to how accurate this actually is). The app also lets you track the quality of your sleep, and again, while I'm not a big fan of data, I can see how the band would motivate someone to reach a particular step goal every day. If there's one thing that I really think needs to be changed about the UP24, however, it's that they have to find a way to track things other than steps…there are so many activities like cycling and yoga that aren't taken into account and hamper some of the device's accuracy.
I was curious how this band compared to the one from Nike (at Nike for $149), but since I don't have one myself, I asked Barry's Bootcamp instructor and Wilhelmina fitness model, Rebecca Kennedy, what she thought about hers.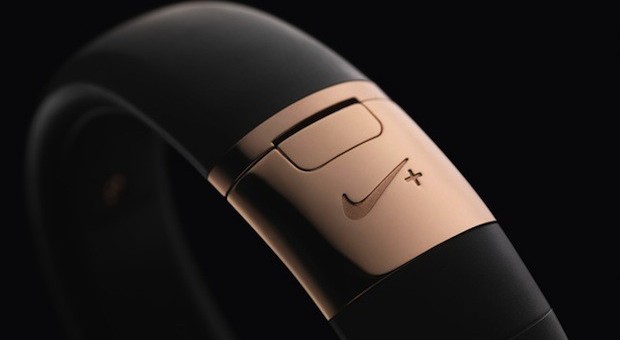 "The Fuelband is awesome, especially since the release of the SE which has much more innovative technology introducing new algorithms to recognize specific movement patterns that help you earn more accurate fuel points and burn calories. It helps get people moving, but it's also a social tool for people to engage in fitness chatter, competitions, challenges etc. and you earn awards along the way. Right now, I'm trying to reach my 2 million Fuelpoint mark! It also connects with your Nike running app and turns mileage into fuel. While it acts as a calorie counter, pedometer and really cool watch, the Fuelband now also tracks your sleep, breaking down your sleep into a chart of movement and when you moved the most etc.
It also tracks individual workouts – you 'start,' sweat it out and 'end' your workout. Then you simply go on about your normal day, earning fuel, until you plug your Fuelband into your computer to tag the individual workout. There you choose what type of workout it was, and, if any, add resistance, types of equipment used, etc. Think about it – a woman lifting a 20 lb. dumbbell would essentially earn less fuel because you would have less reps and the tempo may be slower. Now you can tag the workout 'bootcamp' and equipment 'dumbbell.' That way your fuel is adjusted, and you get an even more accurate read. You can use it for yoga, spinning (attach to your shoe), etc. They really listened to consumer feedback and adjusted just about everything! The point is to earn 'Fuel' by getting your body moving. It encourages you hourly if you haven't moved within the hour, 'Go, Sharon, Go!' I wear mine daily as arm candy, and now they have it in silver and rose gold so basically I never take it off, even in my dress attire. Sorry, I'm not sorry. #busyearningfuel."