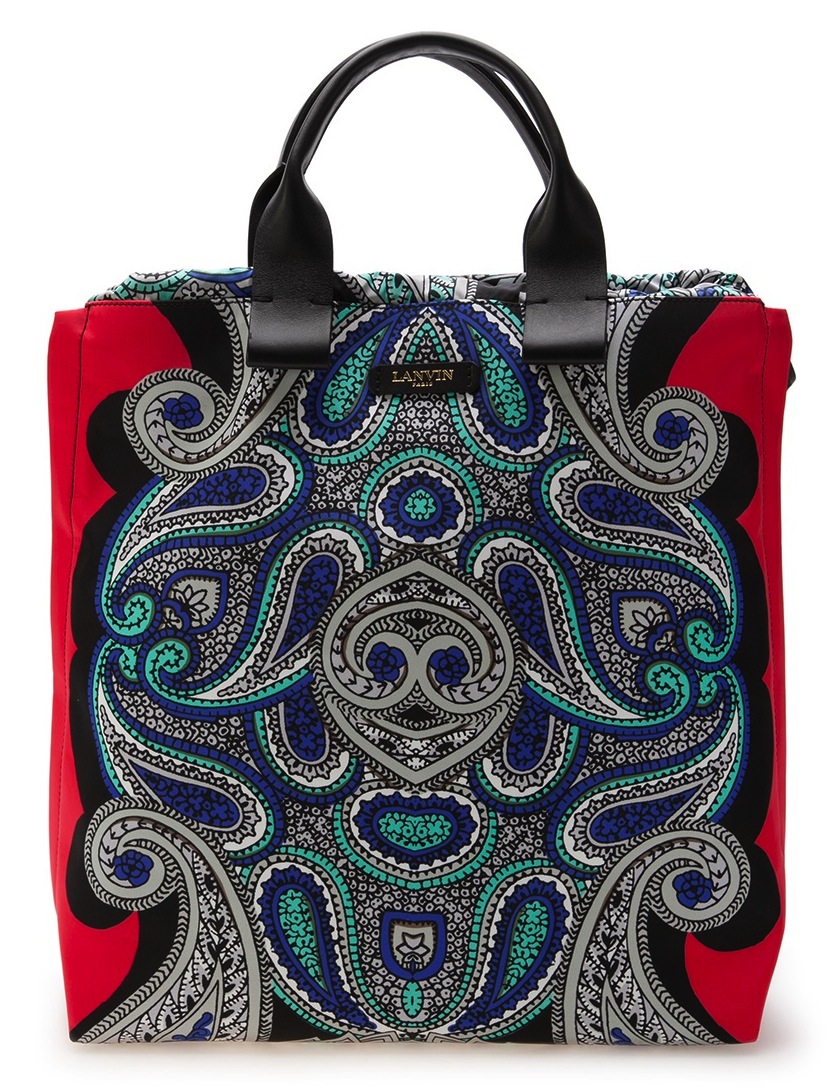 If you've been in search of a different day bag to make you stand out, this wildly printed shopper has it in spades…or should I say paisleys? There's nothing that explicitly says "Lanvin" about this tote (aside from the discreet label that, you know, says "Lanvin"), none of their ordinary ribbons or brass chain-links.
Instead, it speaks for itself – and says a lot about you in the process. Namely that you're independent, adventurous, and totally bold when it comes to lively color. With barely-there hardware and restrained finishing touches, it happens to strike a fine balance: a basic shopper tote contrasted with the most magnificent design. Plus, in slick polyamide fabric, it's resilient enough to carry just about every day and still take on vacation (and it's an ideal warm weather bag). Whimsical, upbeat, happy, and ethnic, the vaguely bohemian and almost kaleidoscopic effect is individualism personified. Lanvin tote on Farfetch for $1,230.
Pair with: This spring, coordination isn't for dorks; it's key. Pick up on the bold blend of colors with Alexander McQueen's leaf-crepe trousers. With a high waist and blue racing stripes, they're equal parts chic and sporty. At MATCHESFASHION.COM for $1,152.