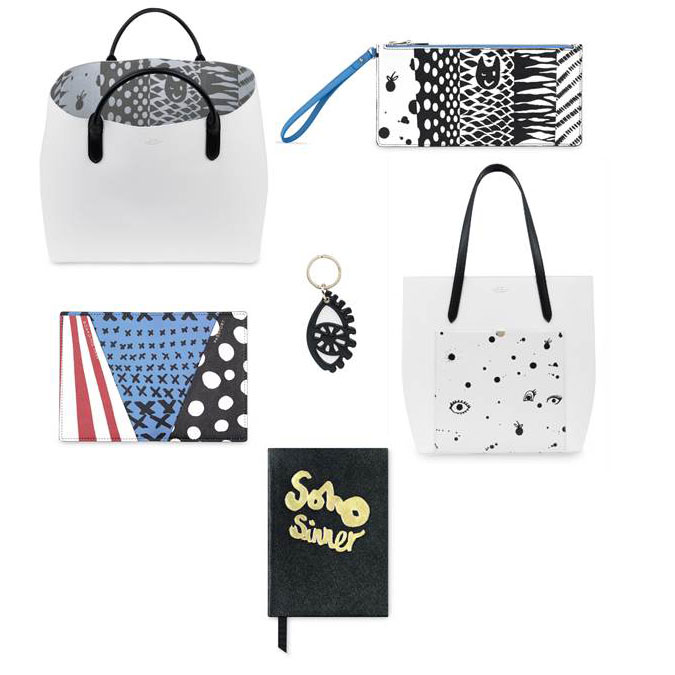 Some collaborations are nothing but a natural fit. Smythson's latest Panama Collection marks the second capsule partnership between the leather company and artist Quentin Jones. Best of all, I love Smythson and their clean, simple shapes readily lend themselves to artistic embellishment.
Irreverent, fun, and whimsical, you'd think the illustrations would veer towards silly, but think again. With a muted palette and tasteful execution, they're restrained enough to become perfect collectors' items with wearable longevity. Think subtle surrealism with a hand-painted, graffiti-inspired quality. Clean white totes where the illustrated lining acts as a personality-packed surprise and envelope clutches that wink at you – literally!
Smaller accessories include passport covers, a zippered pouch, a keychain, and even a saucy notebook (reading "Soho Sinner"), which all make for unique gifts, whether for friends or yourself. Available March 31st on Smythson.com. Prices range from $125 to $1,600.