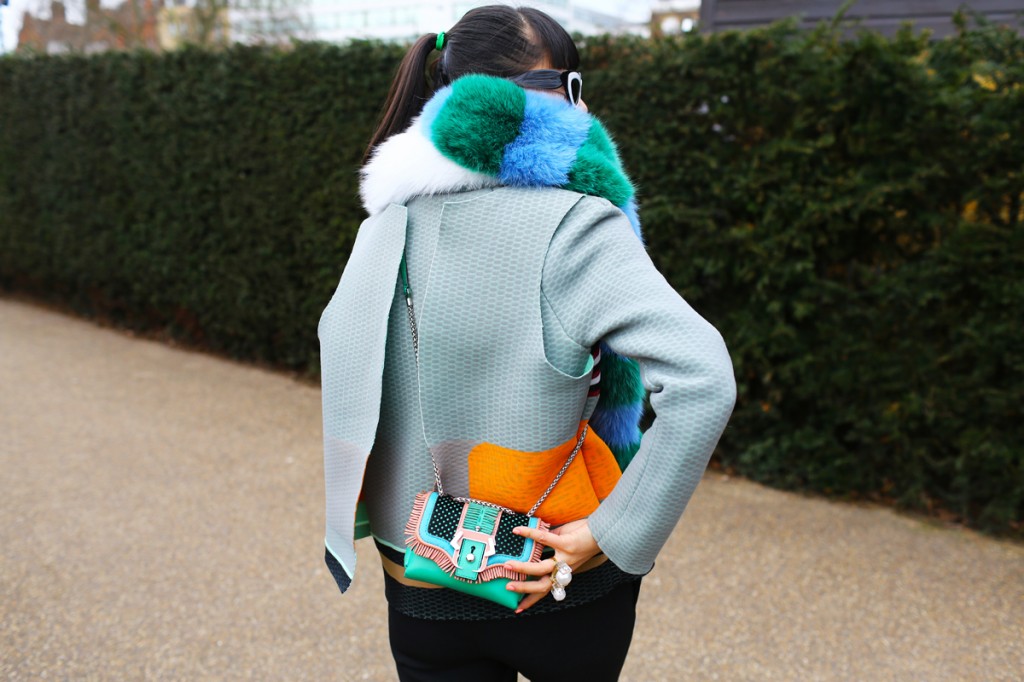 Street style mavens are getting excited about tiny crossbody bags so don't let the size fool you. Mini carryalls allow for the daring patterns, saturated color, or even a combination of the two that you may have been too nervous to wear normally. The petite size is also convenient! It is just big enough for your daily essentials, and won't let you overstuff your purse into a never-ending pit. Take a cue from these ladies and make sure your mini has a crossbody strap. You can remove it or stick it in the bag for an instant clutch. You can be bold with a textured mini
($1,740) at Luisa Via Roma or a solid statement ($1,292) at Farfetch both by Paula Cademartori.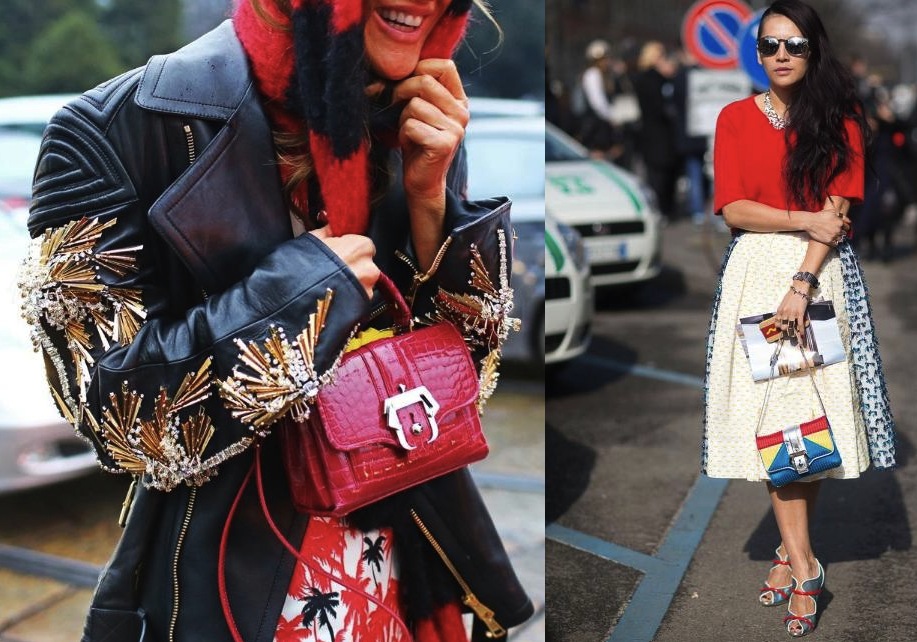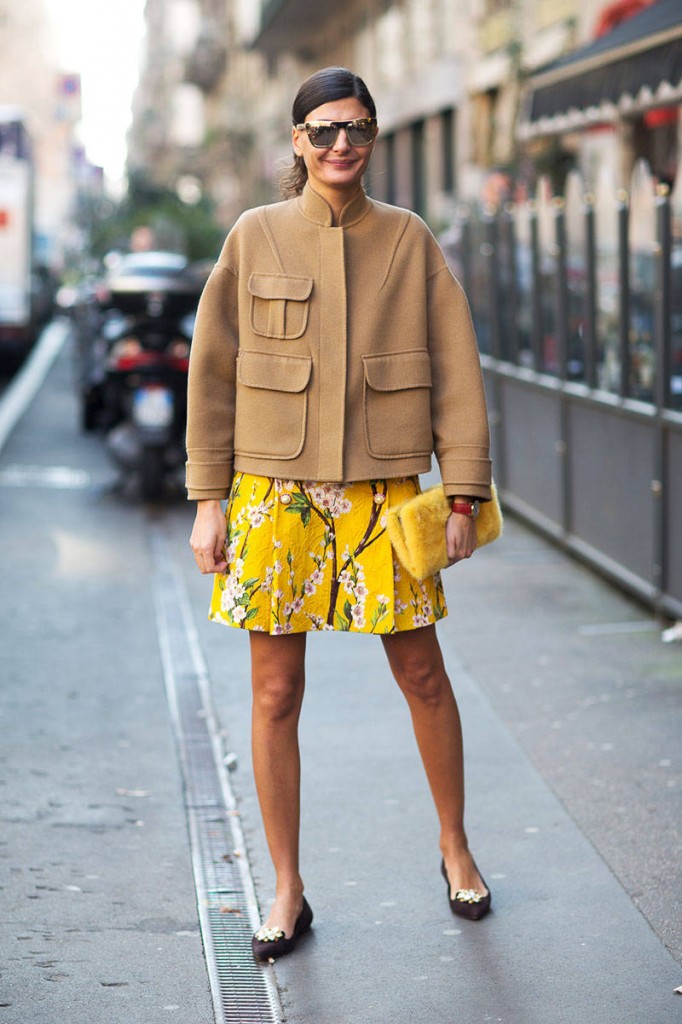 Maybe a little excessive or inconvenient, but fur bags are undeniably fun. They come in every color to make a cheeky statement while matching your bright color palette. Giovanna Battaglia (never one to dress quietly) used her furry Nancy Gonzalez clutch to make her outfit pop instead of her usual sky-high heels or ornate jewelry. A fur bag is a statement with all the whimsy that your everyday carry-all lacks. Get the look with Shrimps' color-blocked faux fur clutch pictured below ($325) without the guilt on Avenue 32.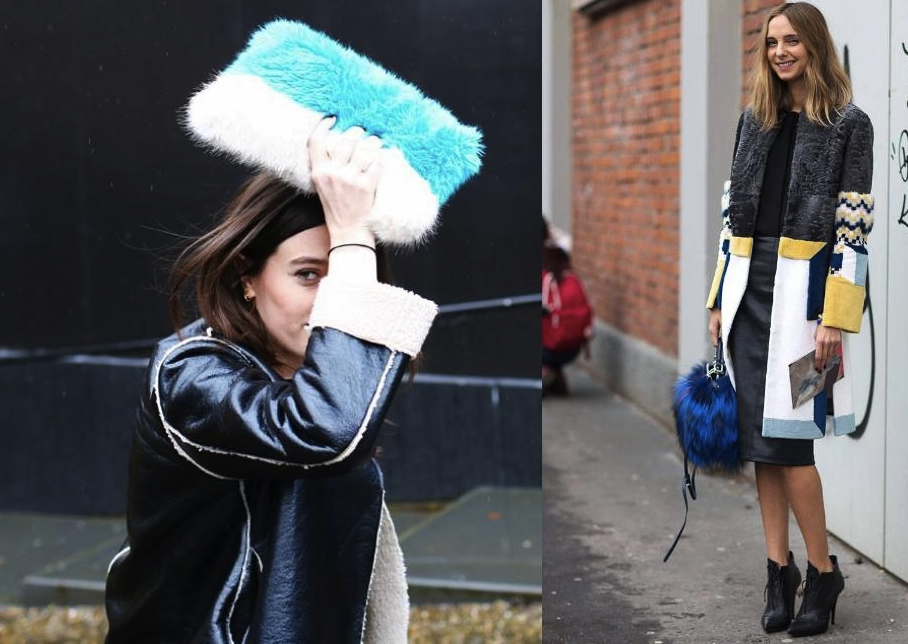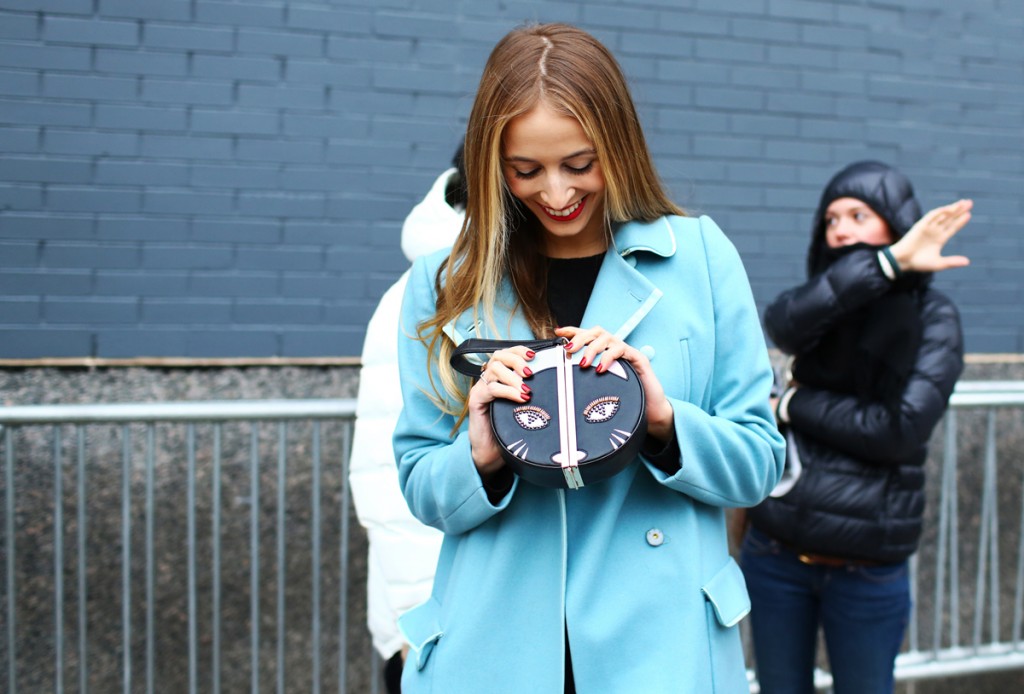 Speaking of fun, novelty bags might actually take the cake. A snob's love for designers like Charlotte Olympia has been explained with every halloween or candy-themed embellishment, so it is no surprise we love these novelty bags. Harley Viera-Newton donned a cat clutch (another Olympia staple, though this one is Harley's own collab with DVF) that looks as impractical as adorable, while other street-style icons opted for a more useful approach with a snakeskin play on plastic take-out bags (an Anya Hindmarch concoction) or martini-stamped clutches. These bags may not become timeless classics, though they bring excitement and creativity to any outfit needing a little punch.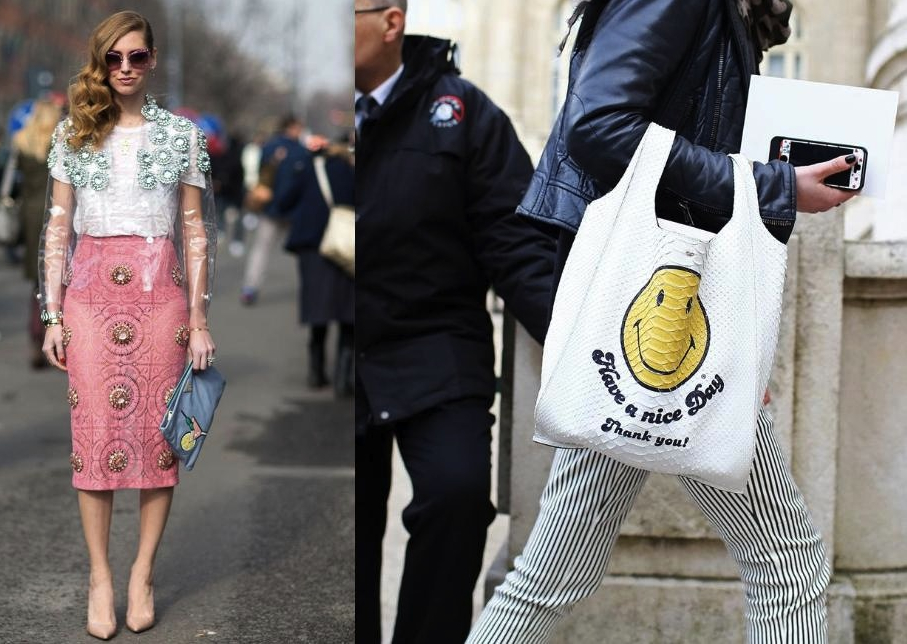 Photo Credits: Harper's Bazaar & Vogue