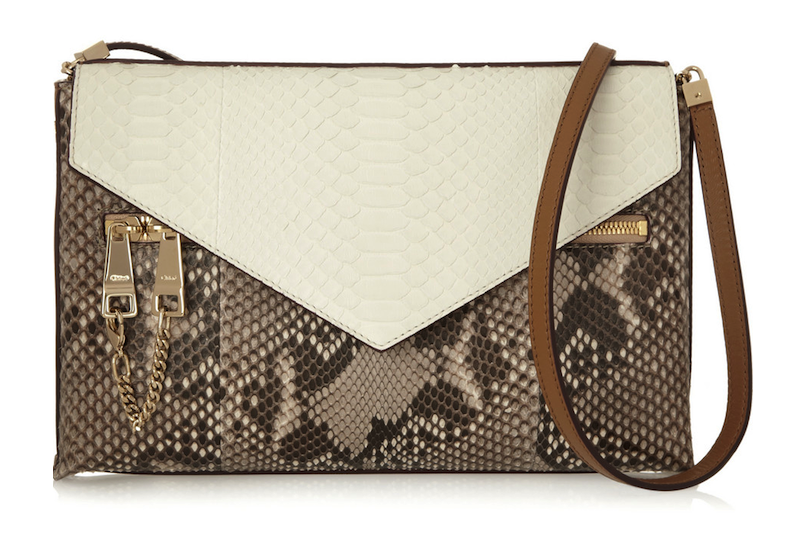 This isn't the bag that's going to keep you up at night wishing for it or the one that will taunt you in your dreams when you do fall asleep. But Chloé's Cassie bag is one of those beautiful pieces that you'll get use out of forever and then some. As practical as it is easy on the eyes, this is one of the bags that will take a front seat in your closet.
A commanding panel of natural python isn't anything to scoff at. On the contrary, it elevates this utilitarian envelope style into something so much more, something high-end and luxurious. And when it comes to your upcoming summer brights, there's nothing as neutral and easily accommodating.
Chloé has hit a new stride, and it suits them well. The "it" bags everyone is scrambling to get their hands on may be no more, but they've grown up, so to speak, producing bags that are more solid, functional and classic. They have done a great job of finding their new niche: great everyday bags that work. Obviously, it's working for me! On NET-A-PORTER for $2,265.
Pair with: A lightly flared jean looks surprisingly fresh right about now. Wear Mother's The Runaway pair well into the summer months. On My Theresa for $408.