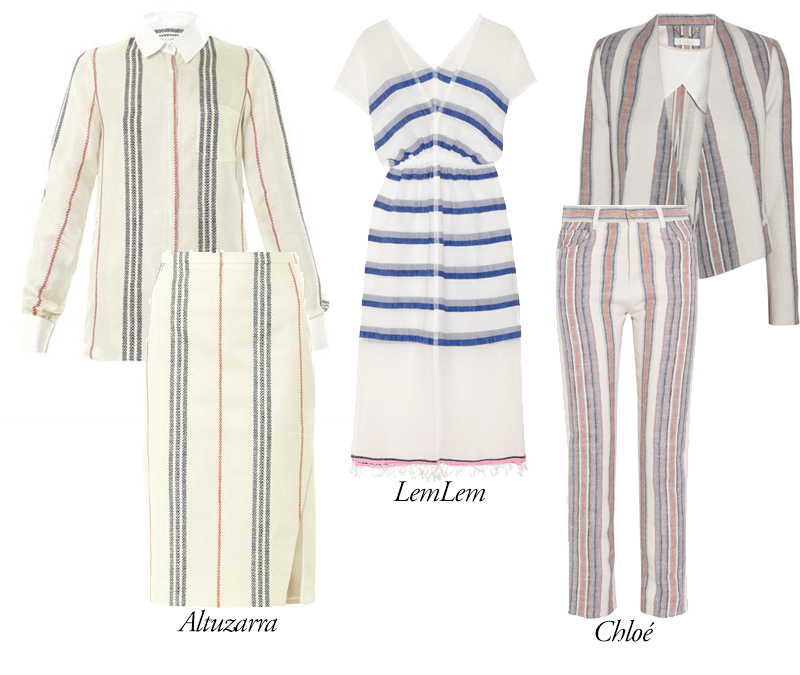 If you had a baby in the U.S. anytime after 1950, this print will look lovingly familiar to you. And if you didn't, then the mystery of why every single newborn picture shows a tot wrapped in the same pink and blue striped blanket is about to be solved. Each baby is given one at the hospital, meaning there have been over 25 million doled out throughout the years. I had my daughters on opposite coasts (Boston and L.A.), and sure enough, each was given the same blanket. Now it seems that ubiquitous print has made its way into high fashion. Would you wear the tot-approved look?
Chloé Striped Cotton and Linen-Blend Blazer:
I can't really see myself rocking a baby blanket suit given my sentimental association with the print… Exclusively on NET-A-PORTER for $2,280.
Chloé Striped Cotton-Blend Straight-Leg Pants:
…But if I were going to wear it, I would stick with just one piece – either the blazer or pants. Exclusively on NET-A-PORTER for $890.
LemLem Berta Striped Cotton-Gauze Dress:
This feels just right for a family outing. The ultra-light cotton-gauze makes it the perfect beach cover-up, one that allows you to go from the pool to dinner without heading home to change. On NET-A-PORTER for $250.
Altuzarra Miki Striped Side-Slit Pencil Skirt:
With the sexy mid-thigh slit, you won't be thinking about baby blankets for long. At MATCHESFASHION.COM for $816.
Altuzarra Chika Striped Silk Shirt:
The opening look from the designer's Spring/Summer 2014 show would make for an eye-catching office ensemble. At MATCHESFASHION.COM for $932.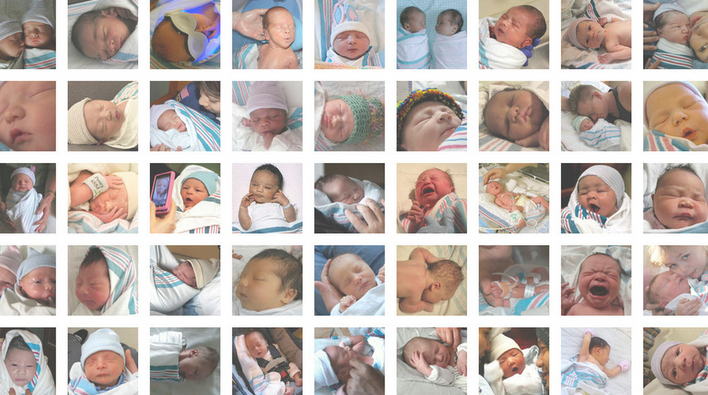 Photo Credits: NPR