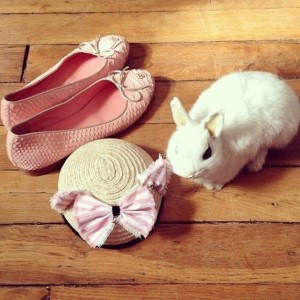 Check out the coolest mothers on Instagram via Into the Gloss.
As per usual, Karl Lagerfeld goes all out with his Chanel Cruise 2015 show in Dubai. See pictures on The Cut.
Style Bistro shows you how to get this summer's funkiest braid.
Discover your secret weapon against the sun — hint, it's not that much of a secret — on Into the Gloss.
Feel bikini-ready from the inside out with tips from the pros. On Vogue.
What is dry brushing and why should it be your new beauty ritual? Find out on Into The Gloss (yes, we're loving them today).
Photo Credit: Laetitia Crahay