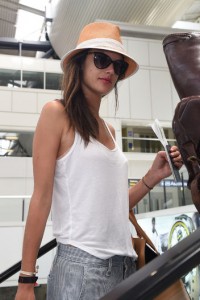 Victoria's Secret model Alessandra Ambrosio really has it all, and here's how. On Glamour.
The real reason it's so hard to find clothes that fit these days. On The Cut.
Glamour shows us how to rock bright colors and prints at work like Mindy Kaling.
Rita Ora kills it with her cover of "Drunk In Love." On Refinery29.
Into the Gloss shows us how to get organic in the shower.
Photo Credit: Getty Images