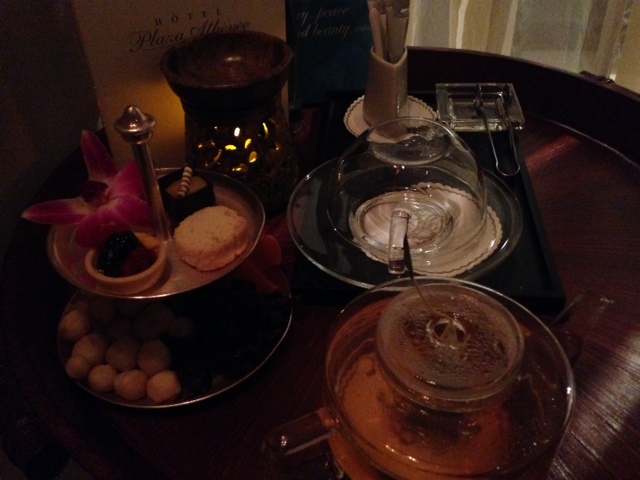 Looking for a posh spa experience in NYC? There are plenty of options of course, but few are as high-quality as what you'll get at The Plaza Athénée's Spa Valmont. For starters there are only four treatment rooms – one of which is used for mani/pedi/makeup so really there are only three – making it a quiet, luxe oasis where all the attention will be on you. Further the aforementioned rooms are HUGE! The high-end spa uses Valmont products exclusively and they are so high quality that the facials require no steam or extractions – this was key for me because I have very, very sensitive skin and I'm pale so a single blemish causes a minor freakout on my part. In fact it's very rare that I even opt for a spa facial because I worry about my skin breaking out (I go the DIY route at home).
My friend Zoe however has been pushing me to try one of the hotel's facials for months and since her skin is always amazing – and she's very discerning – I finally did it. They have 60 minute as well as 90 minute options. The 90 minute options comes with a 100% collagen face mask and you get a massage while the face mask works its magic. My skin was glowing, literally glowing, after the 90 minute treatment. Like WOW glowing! Miranda who performed the facial was awesome (and I've heard great things about Jessica as well). In addition to doing a great job with the treatment she's also very knowledgeable about the Valmont range and skincare concerns in general. Pre-facial you get a foot soak/massage, tea, nuts, dried fruit, and small cakes/bites…I've been to pretty much every top spa in NYC at this point and I don't recall ever getting nibbles as beautiful as I did here without paying extra so that was a really nice cherry on the cake!
With the weather change now is the perfect time for treating yourself to a facial…..