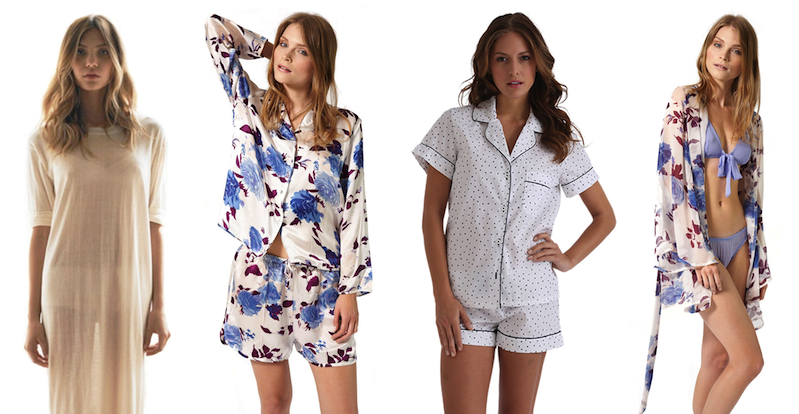 Nothing makes me happier after a busy day than a nice, hot bath and a comfy set of pajamas. It's like stepping through the gates of heaven. My PJ obsession isn't up there with, say, bags, but I do buy a new pair each season and this summer, I'll be getting them from Harley Barton. The sleepwear company was started by a family that's spent 90 years in the lingerie business, so they know a thing or two about luxe pajamas. I'm eyeing the shorts sets, and thanks to my persistence, they're offering 20% off to all Snob readers when they use the code Snob20 at checkout! What will you be stocking up on?
Silk Knit T-Shirt Gown & Knicker Set ($169): Scratchy lace isn't for everyone. This silk shirt will give you the provocative look without any of the discomfort.
Botanic Silky Short Pajama Set ($220): Even with long sleeves, nothing keeps you cooler at night than silk.
Navy Star Shortie Pajama Set ($114): Since the family set up their first shop in Palm Beach, beating the heat is one of their strong suits, and shorts and short-sleeves are one of the best ways.
Botanic Silk Robe ($185): Go ultra-feminine with a short, floral-printed silk robe.