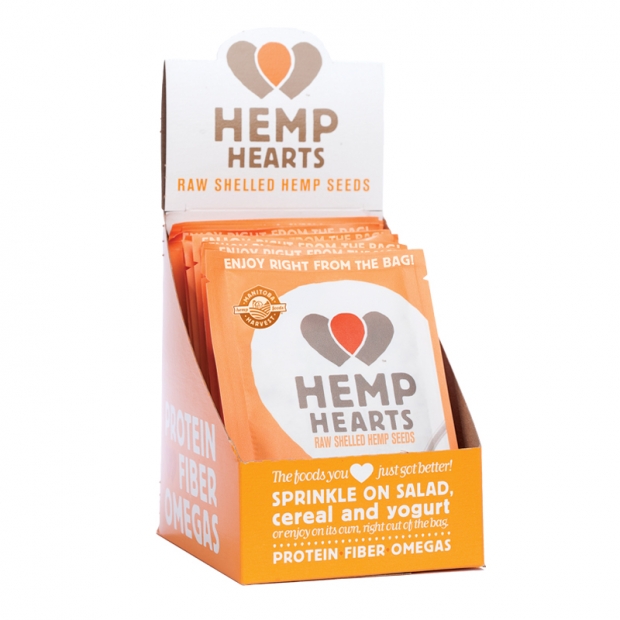 Contrary to popular belief, hemp has much more than one purpose! In fact Manitoba Harvest Hemp Hearts' raw shelled hemp seeds are one of the best healthy snacks and they make an easy addition to salads, sandwiches, smoothies, yogurt, and all kinds of other recipes. They have a slightly nutty flavor (think a sunflower seed crossed with a pine nut), and are packed with more protein and omegas – but fewer carbs – than the same serving of chia or flax. The protein in hemp seeds is also easy to digest and the omegas include the rare Omega-6 GLA, which helps with inflammation, skin and hair health, and heart health overall.
I like the single serve packets pictured above. I know, I know – not the most eco-friendly or cost-effective, but I like to eat these straight out of the bag and the little bags help with portion control. The single-serve option is 0.9oz/25g. In that one package you're getting 8g protein and 9.5g omegas for 140 calories. The calories appear high, but like nuts these calories are coming from the omegas/good fats – to lose fat, you need (good) fat!
Have you tried hemp seeds? What's your favorite healthy snack?