I'm not really one for nail art. To me, a simple manicure is generally the chicest. When I saw Jin Soon Choi's tulip designs, though, I was impressed. Maybe it was because I was desperate for spring or that red is one of my favorite colors (it brings you luck!), but in reality, what's so great about this nail art is that it's subtle. If I showed these to a girlfriend, she wouldn't say, "Oh, they're tulips!" She would compliment them, however, and ask for tips on how to get the look. And since you're all like my girlfriends, I've gotten the lowdown from Jin! You can find all of the polishes at Barneys New York for $18 each.
1. File your nails into a natural square shape for the greatest effect.
2. Apply a base lacquer like Jin Soon Power Coat.
3. Then paint Dolly Pink on the entire nail bed.
4. Create the petals with Cherry Berry. Using a thin brush, draw a line starting at the cuticle and once you're ¾ of the way down, curve it towards the side. Fill in the shape and repeat on the other side!
5. Once that's fully dried, seal off your masterpieces with Top Gloss.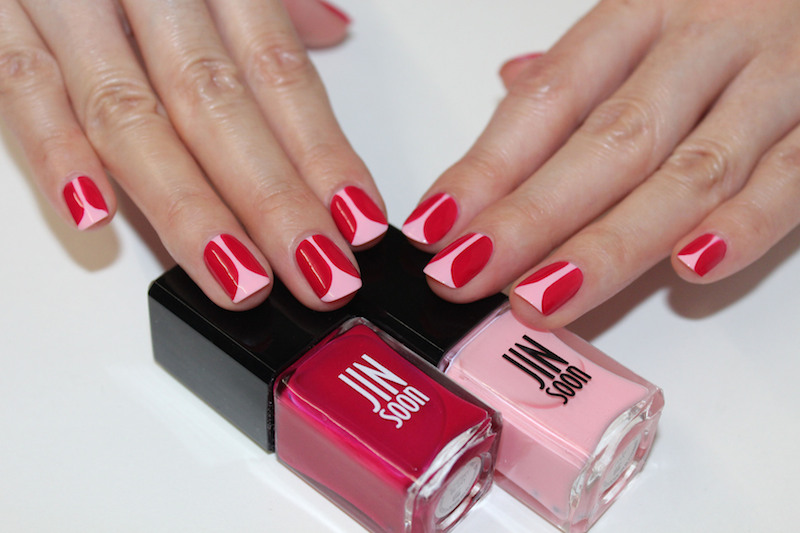 Photo Credits: Jin Soon Choi