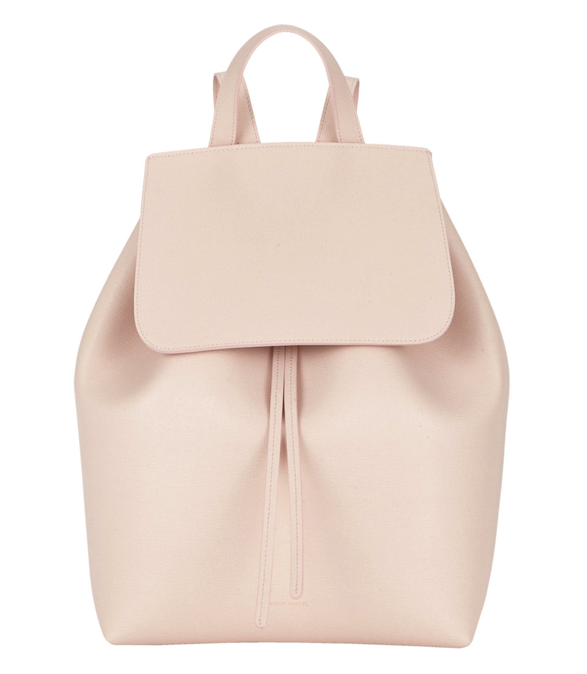 Mansur Gavriel has already cemented their status as a brand that knows how to take a style that's generally lacking in sophistication and finesse it with a cool, grown-up makeover. Now here's the counterpart to their popular bucket bag: This backpack makes perfect sense.
It's actually an extension of their original style, if you think about it. A backpack with a drawstring closure essentially is a bucket bag. So no surprise Mansur Gavriel has streamlined the playful style, giving theirs a level of sophistication most backpacks lack (other than our own, of course, which is über-chic).
The shoulder straps have been attractively reinforced for comfort, and the simple flap covers without providing true closure – which makes it easy to use. Just make sure you keep the drawstring closed tightly. There's no way to ignore the shade; I love the choice of blush pink, providing a hint of mood-boosting color while remaining fully neutral. Available for pre-order at Barneys New York for $845 (expect delivery in October).
Pair with: Get in the "back to school" groove with another early-fall classic: the loafer. No. 21's leather slip-ons are embellished with a cluster of crystals for upgraded glam. On NET-A-PORTER for $865.