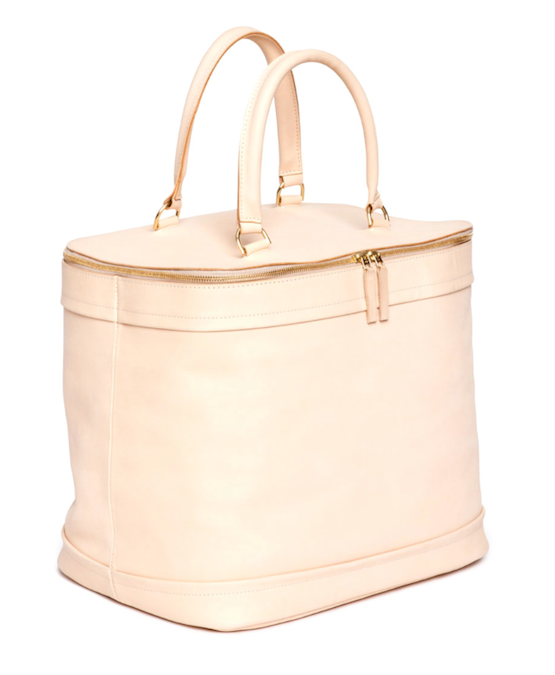 The overnight bag has never been so chic. Or this unrecognizable, for that matter. You wouldn't guess this is a piece of luggage just by glancing at it; it looks far too sophisticated. It's also as modern and futuristic as it appears.
The best ideas are born out of necessity, and PB 0110 designer Christine Ahrens was thinking function when she designed the CA 5 travel bag. Creating a piece of luggage that's perfectly shaped to fit folded shirts without any creasing is not only ingenious, it's super-spectacular. The lovely leather of which it's constructed is equally special: it comes from one of Europe's most famed tanneries. Located in Belgium, they've specialized in the vegetable tanning of top-notch leather since 1873.
Lined in suede calfskin and with custom-made hardware, this kind of piece will elevate all your adventures. Sure, it's perfect for weekend getaways or as a compact carryon, but don't let that limit you. With such a fun, bold shape, you will definitely find the opportunity to put this to use, even if you're staying close to home. On Roztayger for $1,182.
Pair with: Put this travel bag to the test and bring along a shirt you'd hate to see wrinkled. Like Antonio Berardi's cotton-poplin peplum shirt, masculine-inspired with a splash of femininity. On NET-A-PORTER
for $930.