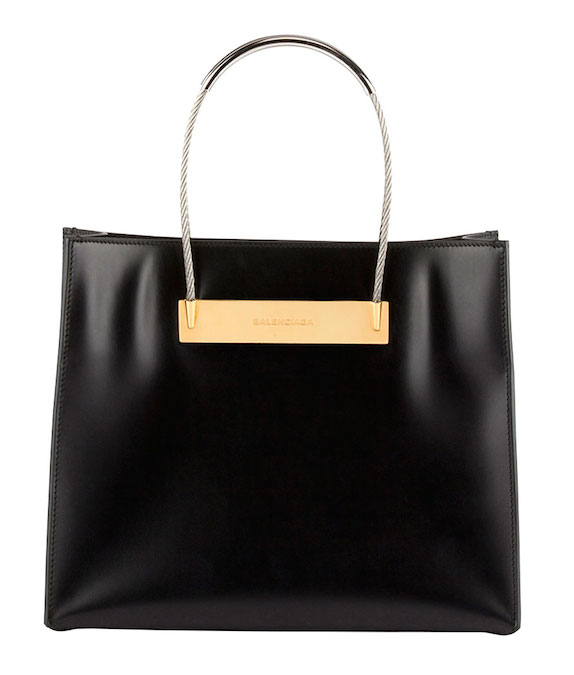 It's all about extremes. When it comes to Balenciaga's most recent totes, I wasn't into their chunky, giant chain straps, so instead I'm slowly falling for the flipside: this leaner, meaner shopper tote with razor-thin straps. There is something about these industrial-inspired cable straps – tough in texture and dainty in scale – that feels so modern right now. Maybe it's after years of plentiful heft and major width, or maybe it's the cleverness of the material. Whatever it is, this palladium handle is really cool, and the tube that covers the top portion not only refines the look but protects the cable and your hands.
Hardware is an area where Alex Wang is particularly strong, where he proves to be inventive and consistently capable of thinking out of the box, and this tote just cements that fact. Happily, this hardware doesn't get in the way, either. The bag itself is an easy shopper, the kind busy people with hectic lives need. Some days I can't be bothered with flaps and closures; I just need an open receptacle to grab and go. Balenciaga Cable bag available for pre-order at Neiman Marcus for $1,615 (expect shipping by October 17th).
Pair with: Isabel Marant's silver-tone cuff may be just a casual piece of costume jewelry, but the faux horn-and-metal combo balances this tote perfectly. On NET-A-PORTER for $150.